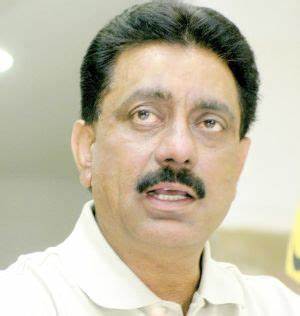 Shimla, Nov 24  – All India Congress Committee spokesperson and former Himachal Pradesh Congress President Kuldeep Singh Rathore made it clear that he is not in the race for Chief Ministership.
Addressing media persons here Thursday, he said the decision to elect the chief minister is to be taken by party's high command.
He said he meet AICC new Chief Malikarjun Kharge and Party national general secretary Venu Gopal as during their visit to Himachal Pradesh he could not meet with them. I was invited to Rajiv Gandhi foundation function and apprised party's senior leader about the state election during the meeting. My recent visit was not related to any competition for CM race as the decision would be taken by the high command would be universally accepted.
Rathore said BJP leaders accepting their debacle in the state and party Internal survey project victory of only 23 Candidates in this Election and on 15 seats BJP was projected in the close contest.
He said the history of BJP's defeat in the by-elections and municipal elections would be repeated in the assembly as well. He said nearly 80 percent Polling including 1.17 lakh postal ballots indicates a heavy swing against BJP which pave the way for Congress government in the new Assembly.
Regarding the apprehension of horse-trading being expressed after the results of Himachal Pradesh assembly elections, Rathore said BJP's Mission Lotus in Himachal Pradesh will fail miserably.
He said all the 68 MLAs Candidate of the Congress party are united and none of them could be swayed under any allurement. The public knows the truth about BJP. He said in different states across the country, BJP has done the work of toppling the government, which is an open attack on the democratic system and despotic.
Rathore claimed that the BJP would not be able to do such horse trading in Himachal Pradesh.
Kuldeep Singh Rathorr said the BJP is in a frenzy over the Bharat Jodo Yatra. Bharat Jodo Yatra is getting immense support across the country. After this visit, Rahul Gandhi would be seen in a new form by the whole country.
He said the BJP is in a frenzy and that is why it keeps making unnecessary statements against the Yatra. He said the people were being divided by the communal forces in the last eight years and are now united showing communal harmony under the leadership of Rahul Gandhi.