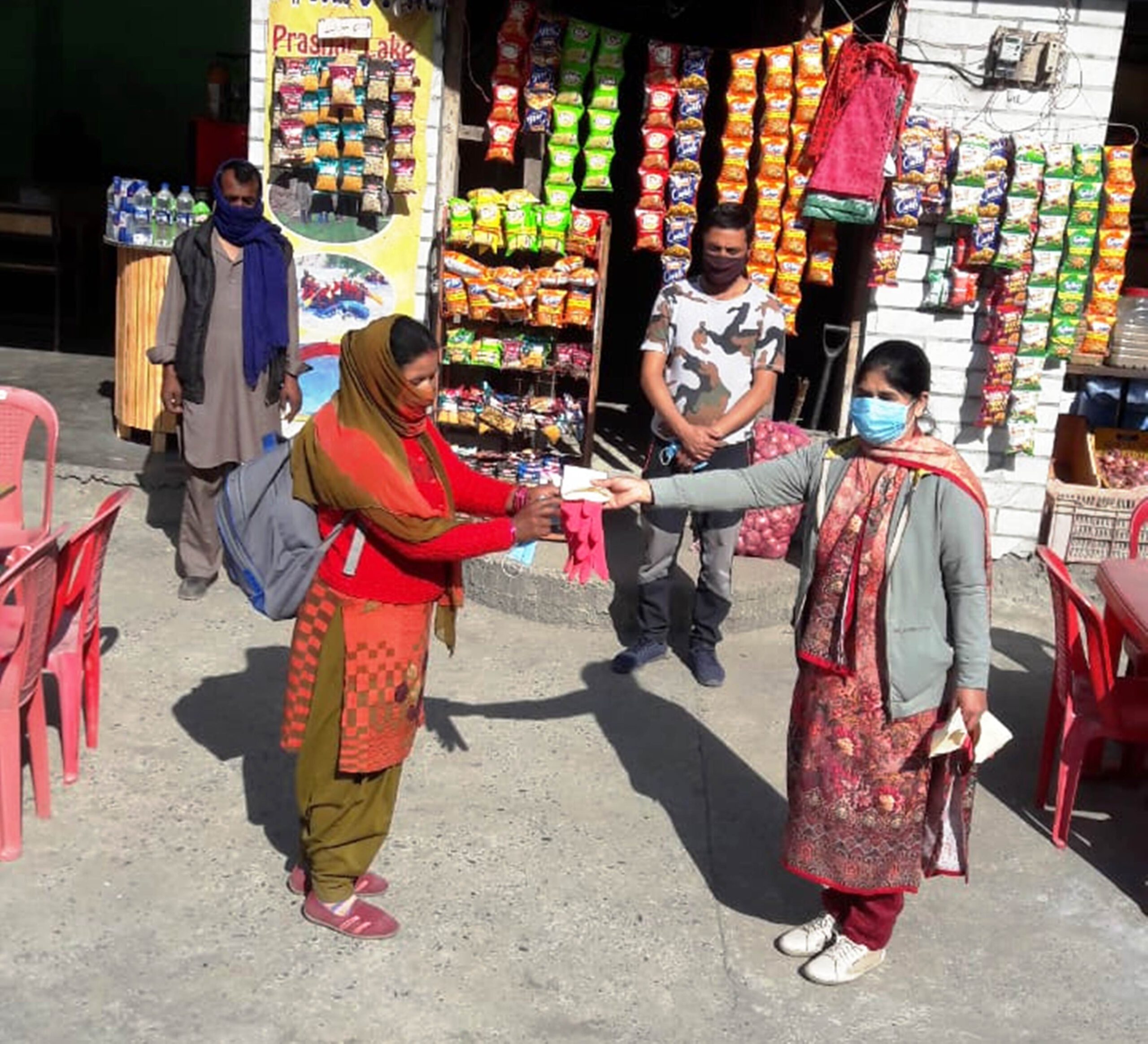 Mandi, 26 October:
SDM Sadar Nivedita Negi said that special mini-camps are being set up in every village in the Mandi Sadar sub-division to make people aware of the precautionary measures they need to take to stay safe from Corona.
In this, people are being educated about the measures and precautions to be taken from the corona with the help of doctors, ASHA workers, and women's boards. Apart from this, with the help of volunteers, a message of rescue is being sent from the house to the corona.
Negi said that in collaboration with the people's representatives of the panchayats, people are being educated about the right way to wear masks as well as how to properly wash hands. Emphasis has also been laid on making people aware of following social distancing. Mask-gloves are also being distributed to the shopkeepers. The message of rescue from Corona is also being disseminated with the help of school teachers.
The SDM has appealed people to take special precautions during the festive season and follow the Covid protocol while being cautious.