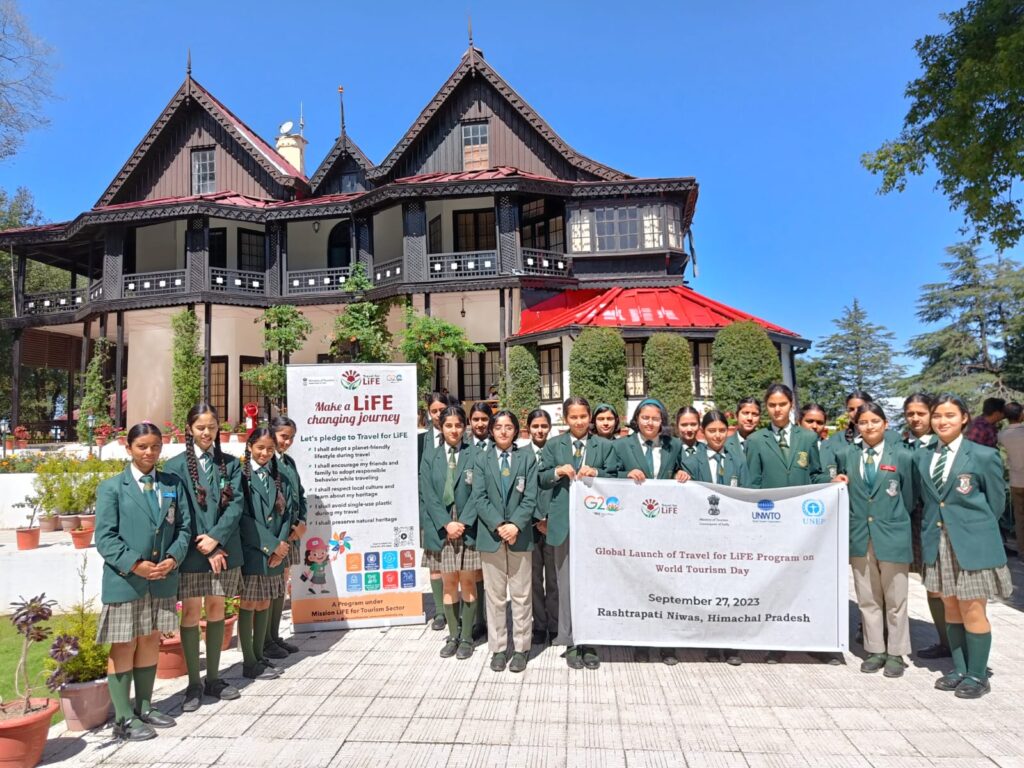 Shimla, September 26 – In a captivating and educational excursion, the Youth Tourism Club of St. Thomas' School, Shimla, embarked on a visit to the historic Heritage Rashtrapati Niwas in Chharabra, Shimla, on September 26, 2023. This engaging program drew enthusiastic participation from over 35 club members and was conducted under the guidance of Youth Tourism Club coordinators, and teachers Surender Sharma and Tarun Sharma.
The primary objective of this program was to acquaint the club members with the rich heritage and history of Rashtrapati Niwas Chharabra, aligning with the celebration of World Tourism Day.
The dedicated teachers and knowledgeable guides from the Youth Tourism Club of St. Thomas' School provided comprehensive insights into the significance of Heritage Rashtrapati Niwas Chharabra.
Following the informative session, the club members embarked on a mesmerizing tour of Rashtrapati Niwas Chharabra. The tour included visits to the enchanting Tulip Garden, the regal Royal Dining Hall, the sprawling Ceremonial Lawn, the intriguing sundial, and the lush gardens. The students also had the privilege of observing the awe-inspiring natural beauty of the Himalayan ranges through binoculars.
In observance of World Tourism Day and Swachhta Pakhwada (Cleanliness Fortnight), the club members actively participated in spreading awareness about environmental protection and the harmful effects of plastic pollution. They contributed to a cleaner environment by collecting plastic bottles during the heritage tour and pledged their commitment to conserving our precious natural resources. Additionally, the club decided to organize more tourism-related activities in the future.
During the visit, refreshments were thoughtfully provided to the club members, enhancing their overall experience.
The event saw active participation from key members of the Youth Tourism Club, including Student Head Anshika, Treasurer Harsh, Club Executive Members Shiva, Sneha, Ratul Sharma, Niramaya, Parineeta, and many other enthusiastic individuals.