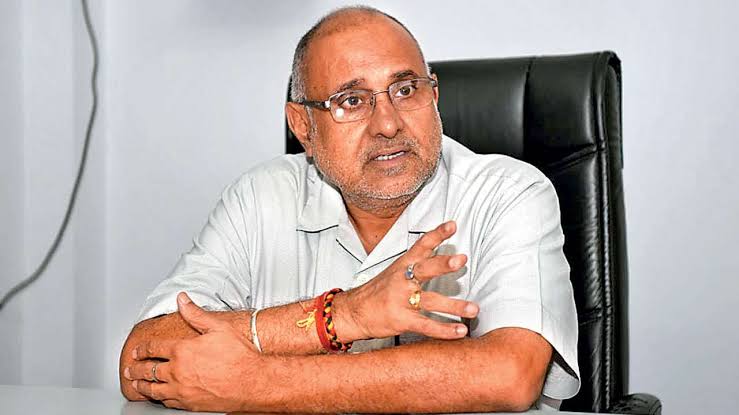 Shimla, Dec. 16 – Himachal Pradesh's BJP in-charge Avinash Rai Khanna said that the BJP Scheduled Caste Morcha is going to play an important role in the upcoming Panchayati Raj elections because the Scheduled Caste Morcha is empowering the BJP by working at every booth in Himachal Pradesh.
This front is also going to play an important role in the mission repeat as well. He said that the Central and the State Government have made many schemes in such a way that people of this class can get an equal place in society.
He said that the central government under the leadership of Prime Minister Narendra Modi is following the mantra of 'Sabka Saath, Sabka Vikas and Sabka Vishwas'. The Modi government has implemented several schemes for the Scheduled Castes and Scheduled Tribes, thereby connecting these sections of the society with the mainstream of development.
While the central government has increased the general budget for the welfare of SC-ST every year, it has also taken many major decisions to strengthen their economic, educational and social status. The Modi government has allocated Rs 1 lakh 18 thousand crores in the general budget for the year 2020-21 to conduct schemes for the welfare of scheduled castes and tribes.
He said that under the leadership of Jai Ram Thakur, in Himachal Pradesh too, the important task of empowering the Scheduled Tribes is being done. The Scheduled Castes and Tribes Development Corporation was formed in Himachal in 1984. Himachal Swarozgar Yojana, Himaswavalamban Yojana, Education Loan Scheme, Special Training Scheme, Small Vending Center Scheme, Hasti Shilp Vikas Yojna Jessica Yojana is going on in Himachal.