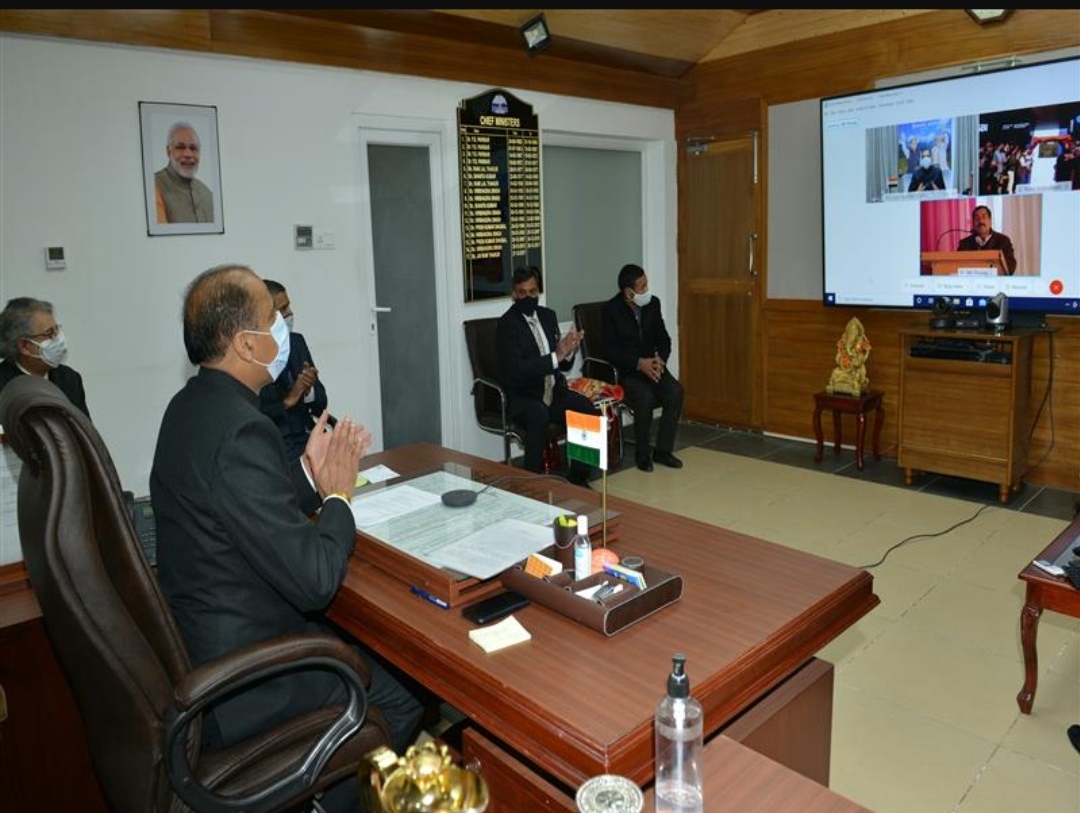 Shimla, Dec. 16 – Chief Minister Jai Ram Thakur today virtually inaugurated branch of the State Bank of India at Thunag in Seraj Vidhan Sabha area of Mandi district from Shimla today.
While addressing the people of the area on the occasion, Chief Minister said that this was the 325th branch of the SBI in the State. He said that this would cater to the banking needs of the people of the area. He said that the branch would also have ATM with deposit as well as withdrawal facilities.
Jai Ram Thakur said that with the opening of SBI branch at Thunag, it long pending demand of Seraj area has been fulfilled. He said that the branch would not only facilitate the employees, pensioners and local people, but would also benefit the business community of the area.
Chief Minister urged the people of the area to elect good and honest representatives in the ensuing elections to the Panchayati Raj Institutions to ensure development of the area.
Chief General Manager State Bank of India Anukool Bhatnagar welcomed the Chief Minister and said that it was for the first time that the Branch of SBI was being inaugurated virtually. He said that this Branch has latest machines and was equipped with the latest technology.
Assistant General Manager Vinod Kumar Mishra and other officers of the SBI were present on the occasion.