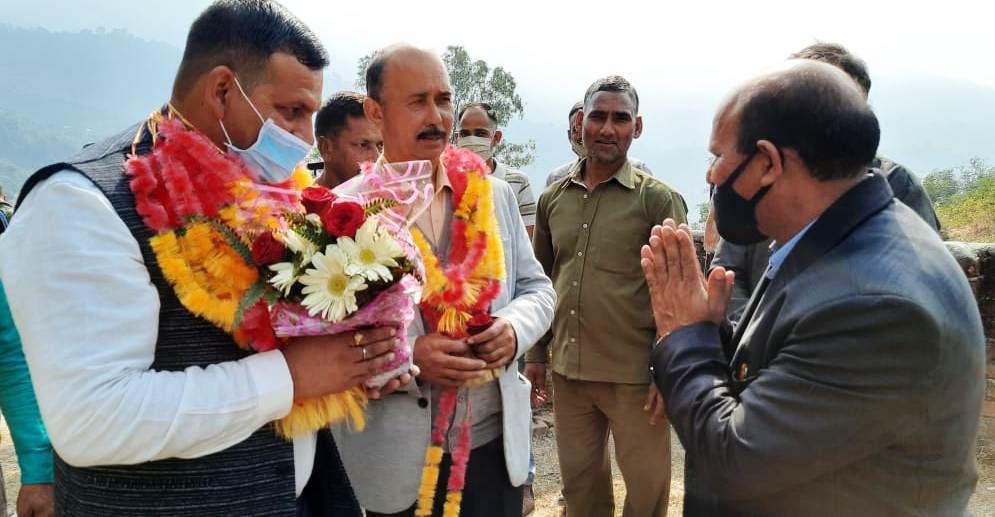 Mandi 10 November,
Under the Natural Farming Khushal Kisan Yojana, a one-day Kisan seminar was organized by the Agriculture Department in Gram Panchayat Magar Padhar of Nachan Assembly constituency today, chaired by the MLA from Nachan MLA Vinod Kumar said that Making farmers aware for promotion. So that the state can be brought towards organic farming.
He called upon the farmers to use 100% organic manure instead of chemical fertilizer. He said that about 15000 farmers in the district are adopting natural farming under Khushala Kisan Yojana, natural farming in the district and by March 2021, 20000 farmers will be linked to natural farming. He distributed about 100 farmers who came to the camp between peas and masar.

Addressing the farmers on the occasion, Project Director Atma Brahma Das Jaswal said that the government has run many welfare schemes for the farmers. He called upon the farmers to take advantage of these schemes. Subjectivist expert Hitendra Thakur also gave detailed information about organic farming to the farmers.