Make Spiti Plastic Free –  SDM Kaza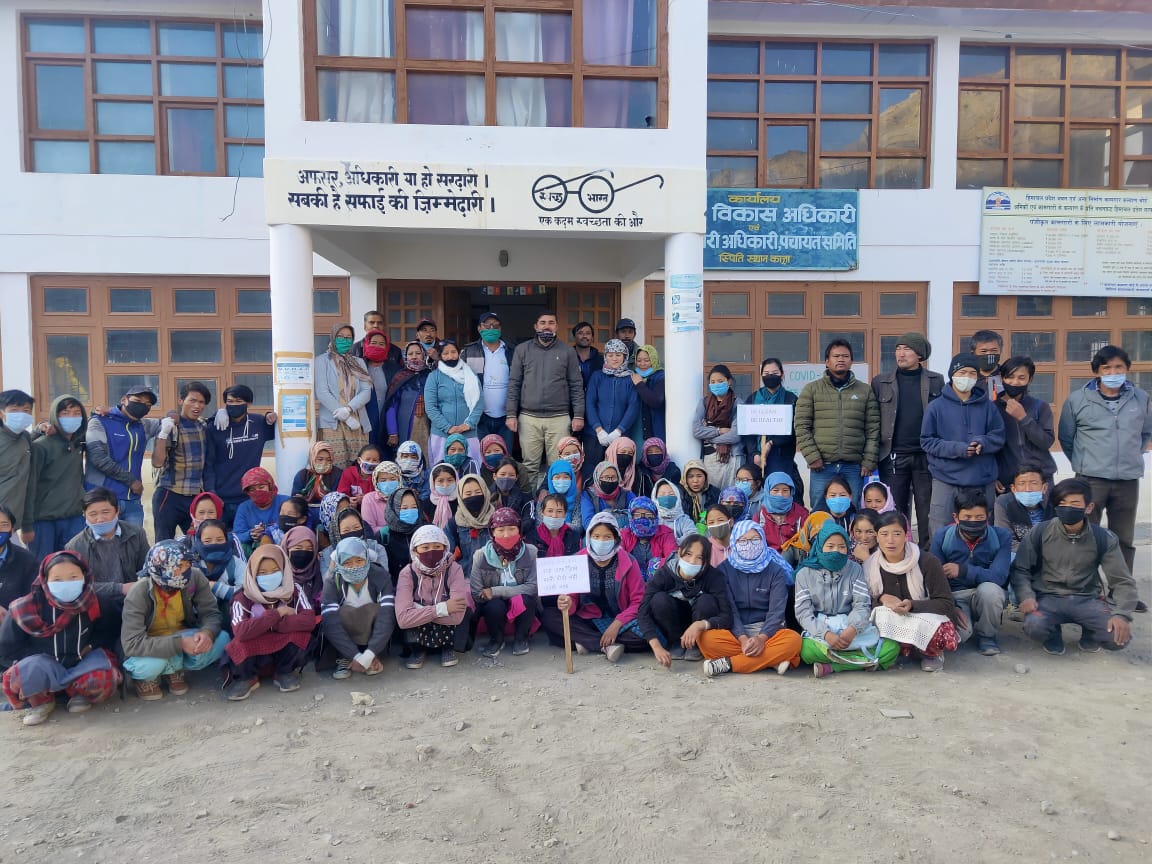 Kaza, Oct. 25 –
A special workshop was organized at the Government Senior Secondary School Kaza where students were made aware of the use of polythene for making bricks. SDM Kaza Mahendra Pratap Singh who was present as the Chief Guest informed students that Spiti has to be made polythene-free Spiti. He asked students to collect all waste wrappers of chips, toffee, and other things in a bottle so that they can be converted into poli bricks.
He informed students that a special campaign will be conducted for this purpose where the plastic waste will be gathered. Further, he guided students about various ways in which one can use poli brick such as for making benches, boundary walls, and toilets that reduce the cost of construction to a great extend.
On this occasion, all the students called upon other students to join the campaign and make Spiti free the plastic. For one hour on Saturday, the children of Kaza School carried out a cleanliness drive from Kaza Bazaar to BDO office. During this one hour around 100 kg of plastic was collected.
Mahendra said that for the first time, a campaign has been started for making poly brick and it has seen positive results. Such a campaign will be conducted every week.