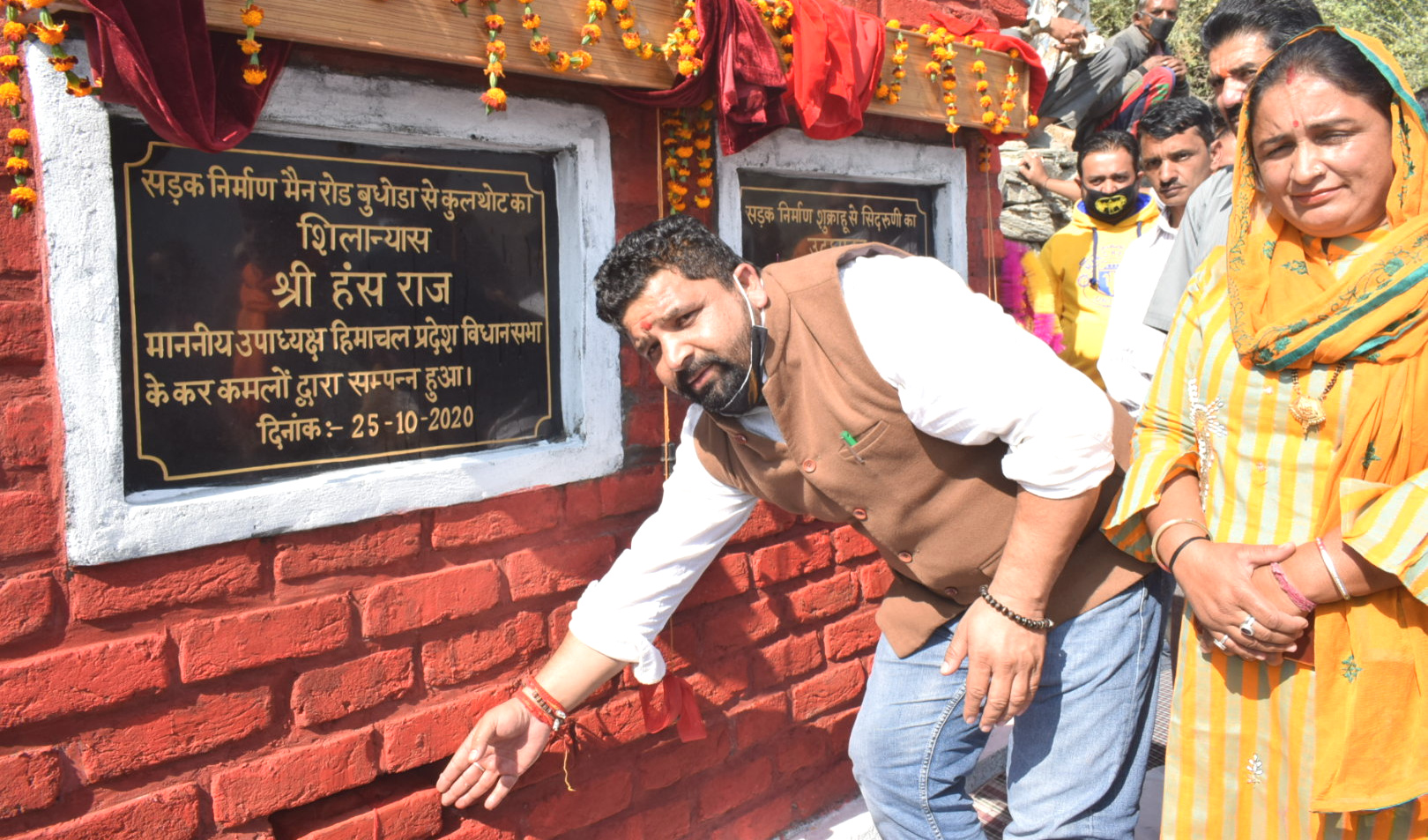 Teesa (Chamba), October 25 –
On public demand for granting high school status to Government Secondary School Bihali, the Assembly Deputy Speaker Hansraj assured that in the coming time it will be upgraded to high school soon so that children of local panchayats can get education up to the tenth standard in this school.
Major projects for connecting the road network are in progress and preparation of new DPR is also underway informed Deputy Speaker Hansraj while he was attending the inauguration program of Shukrahu to Sadruni Sampark Road under Churah Assembly Constituency. He also laid the foundation stone of Budhoda-Kulathot Sampark Road.
He further informed that several construction works of small connectivity routes are in progress to connect the villages. Construction and upgrading of 17 roads in the entire Churah assembly constituency is going on under the Pradhan Mantri Gram Sadak Yojana. He also said that the quality will be ensured by the Public Works Department in the upgrading of roads.
He also announced to grant 10 lakh rupees for the construction of the government primary school Kulathot. He said that after construction of the bridge over Baira Nala, Shukrahu connectivity road will link Sadaruni in Himgiri region.
Apart from the separate divisional offices of Public Works and Water Power Department, Churah has been established with sub judge courts, civil hospital, and modern bus stand costing crores of rupees and mini secretariat development milestones which were awaited.