Himachal CM JaiRam Thakur tested COVID positive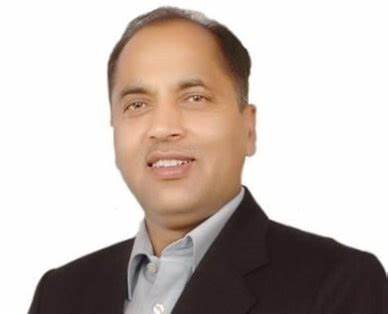 Shimla, Oct. 12
Himachal Pradesh CM Jai Ram Thakur has been tested positive this was informed by him via a tweet this afternoon. Chief Minister Jairam Thakur said he got himself tested for coronavirus after developing some influenza-like symptoms associated with COVID-19.
I have isolated myself in my official residence, he said.
कुछ दिन पहले किसी कोरोना पॉज़िटिव व्यक्ति के सम्पर्क में आने के कारण मैं बीते एक सप्ताह से अपने आवास पर क्वारंटीन था,गत दो दिनों से कोरोना के कुछ लक्षण आने के कारण आज कोरोना टेस्ट करवाया,जिसकी रिपोर्ट अभी पॉज़िटिव आई है।

चिकित्सकों की सलाह पर अपने सरकारी आवास में ही आइसोलेट हूं।

— Jairam Thakur (@jairamthakurbjp) October 12, 2020
On the occasion of Rohtang tunnel opening, the Chief minister had come in contact with MLA Banjar, who was tested positive. Thereafter taking precautionary measures Thakur had quarantined himself.
Himachal Pradesh has a total of 17,408 COVID-19 cases. India's Coronavirus tally crossed 71 lakh today with 66,732 new cases being reported in the last 24 hours. There has been a decline in the country's COVID-19 cases in recent weeks. However, experts have warned of a possible increase in caseload in view of upcoming festivities and the winter.