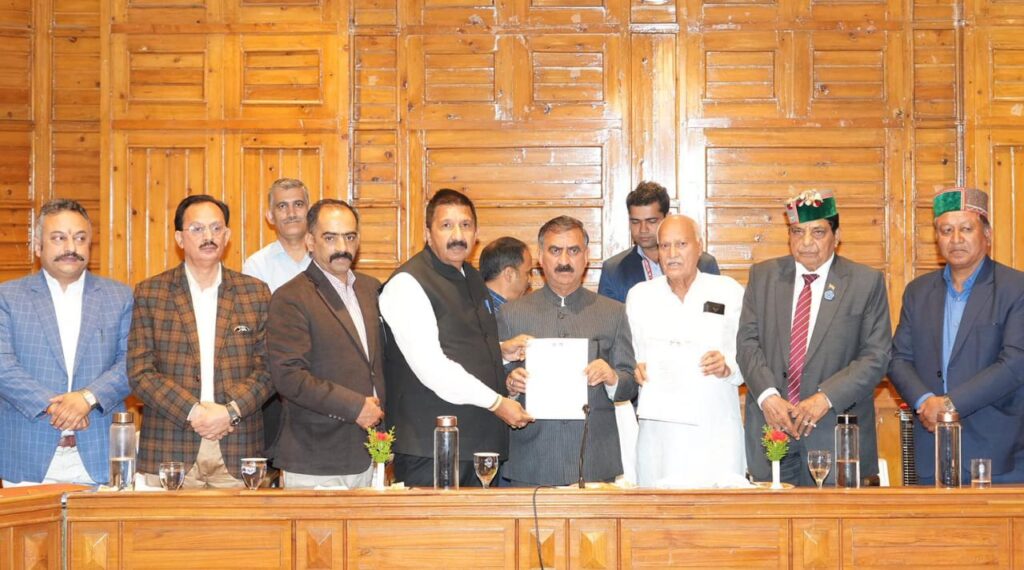 Shimla, Sept. 18 – Deputy Chief Minister and Chairman of the Cabinet Sub-Committee, Shri Mukesh Agnihotri, presented a comprehensive White Paper on the fiscal health of the state to Chief Minister Thakur Sukhvinder Singh Sukhu. This crucial presentation took place in the presence of esteemed committee members, including Agriculture Minister Prof. Chander Kumar and Rural Development and Panchayati Raj Minister Shri Anirudh Singh.
The White Paper represents a significant step towards transparency and accountability in the state's financial matters. It provides an in-depth analysis of the state's current fiscal situation, highlighting both strengths and challenges that lie ahead. This document encompasses various aspects of the state's economy, including revenue generation, expenditure patterns, and the overall financial well-being of Himachal Pradesh.
The presentation aimed to offer Chief Minister Sukhvinder Singh Sukhu and other attendees a comprehensive overview of the economic landscape in the state. It is expected to serve as a valuable resource for informed decision-making and policy formulation, ensuring that the state's resources are optimally utilized for the benefit of its residents.
This initiative underscores the government's commitment to financial transparency and responsible governance, setting a positive precedent for effective fiscal management in Himachal Pradesh. It also reflects the collaborative efforts of the Cabinet Sub-Committee, reaffirming their dedication to the state's economic growth and prosperity.