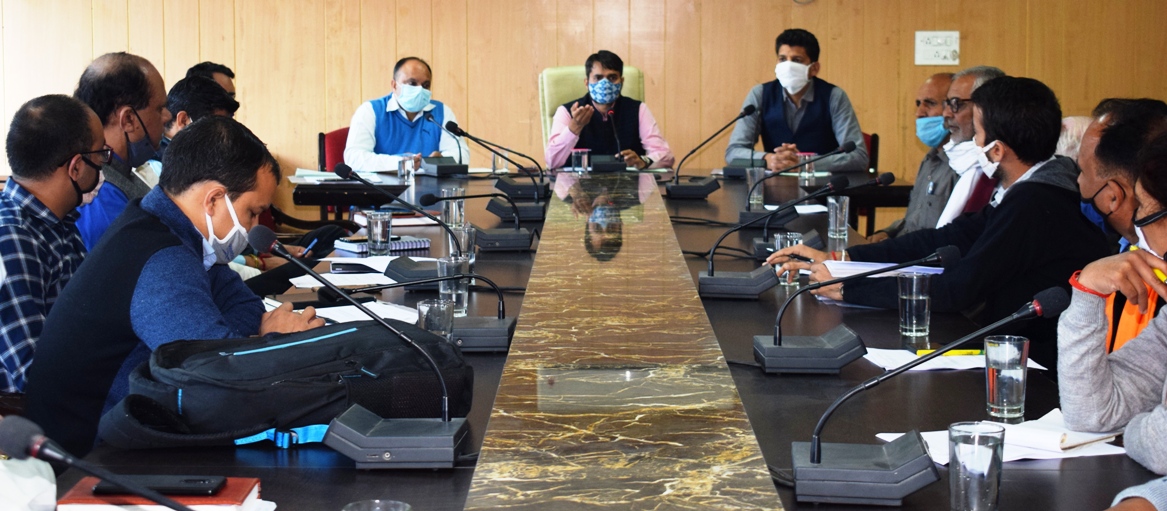 Mandi, 27 October:
Deputy Commissioner Rigveda Thakur has instructed the Coal Dam Management to take full care of the facilities of the displaced families. He was chairing the review meeting of the District Level Coal Dam Displaced Rehabilitation and Advisory Committee. All the items related to the problems of coal dam displaced families were discussed in detail in the meeting. His situation was discussed about further improvement and upliftment.
Thakur asked the coal dam management to prominently give employment to the displaced families. He also directed to provide facilities related to their roads, irrigation schemes, barricades and fencing.
He said that emphasis has been laid on developing coal dams in terms of tourism. In this, the government has taken concrete steps towards 'Water Sports' activities that will help in generating new employment opportunities in the region.
Non-government members mainly raised these matters
Non-official members of the committee asked for free medical care facilities to the displaced families. Apart from that they also highlighted issues like Irrigation facility for Sanihan, Tyana, Aihan and Ropa villages, to provide boat ghats, solar lights, barricades and fencing from Tattapani to Thali and panchayat and rest houses at Tattapani, Ropa-Aihan road, waterlogged roads Reconstruction, government primary school, Kyan and Ranaund and land loss in Mehandla village.
The committee comprised of Dila Ram, Paras Ram, Meher Chand, Bailey Ram, Hans Raj, Thakur Das, Het Ram Verma, Kamal Thakur, Babu Ram and Savitri Verma.
Deputy General Manager of Coal Dam Management present at the meeting, Dalip Kumar Verma assured to resolve the demands raised by the members of displaced families in a systematic manner.