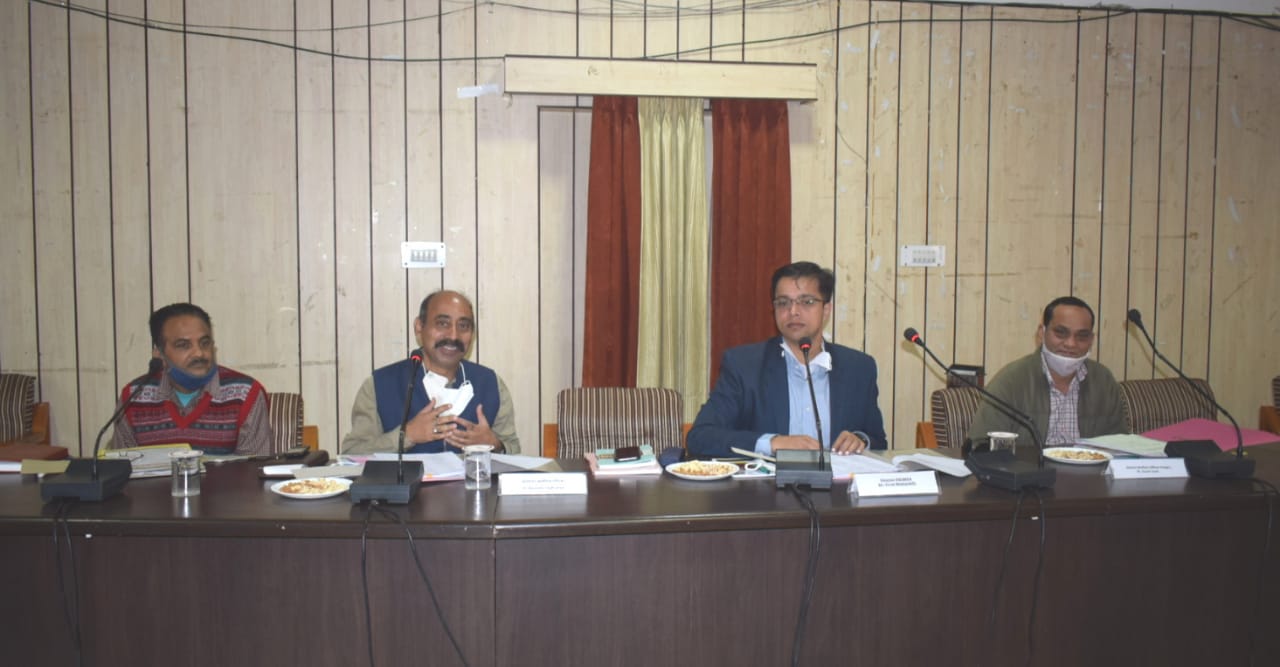 Chamba, October 29 –
The volunteers would be identified at the panchayat level to expand the reach of the department and get feedback, said Vivek Bhatia, Director of the Scheduled Castes, Other Backward Classes, Minorities and Particularly Competent Affairs Department while presiding over a meeting with district welfare officers and tehsil welfare officers of Chamba and Kangra districts at Bachat Bhavan today.
He said that the district welfare officers should select such volunteers and make the list available to the directorate. There are many schemes being implemented by the government for the Scheduled Castes, Other Backward Classes, Minorities and for the specially able people that need to be spread to people so that they can avail benefits from them.
He instructed the officers to prepare village development plans under the Pradhan Mantri Adarsh ​​Gaon Yojana for the Scheduled Castes where apart from their basic needs, other facilities including library and gym should be there so that youth can take full advantage of these facilities.
During the meeting, Bhatia, after taking feedback from various officials, said that there is a need to provide various support types of equipment provided by the department to the eligible beneficiaries, including the differently-abled, at their doorstep so that such persons do not have to visit offices to get the benefit. An action plan will be prepared at the departmental level to start this system in the coming time he added.
He said that he would be able to deal with the ground reality of the schemes and its implementation by visiting other districts so that the departmental activities can be further formulated to get the maximum result.