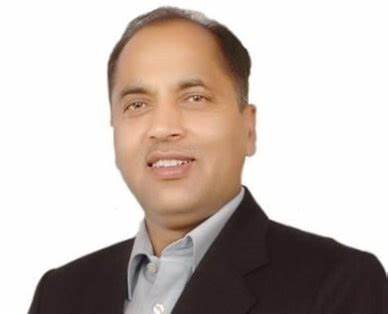 Sundernagar Oct, 29
The Nihari constituency of the Sundernagar Assembly area will be getting a grant worth in crores from the chief minister of the state Jai Ram Thakur to support various development schemes, in the area, on Friday, 30 October. The SDM of the area, Rahul Chauhan informed that the chief minister will be laying down the foundation stone and inaugurating 5 important development schemes in Nihari Tehsil, through video conferencing on Oct 30, at 11 am.
Eminent politicians like MP Ramswaroop Sharma and MLA Rakesh Jamwal will also grace the occasion. The chief minister will lay down the foundation stone of State Industrial Training Institute, the estimated cost for which is around 7.93 crores along with Forest Rest House, to be constructed at a cost of around 1.58 crores. Also, he would be inaugurating Science Laboratory  Building of Government Senior Secondary School, Nihari. The total cost incurred for this project is 1.14 crore.
Also, a land worship puja(bhumi pujan) will be conducted for the 15 km road from Karangal to Kinder. This project will be undertaken under the Pradhan Mantri Gram Sadak Yojana and is estimated at 13.72 crore of rupees. The chief minister will also be laying down the foundation stone of the building to be built under Mukhyamantri Lok Bhavan Yojana under the Mukhyamantri Lok Bhavan Scheme.