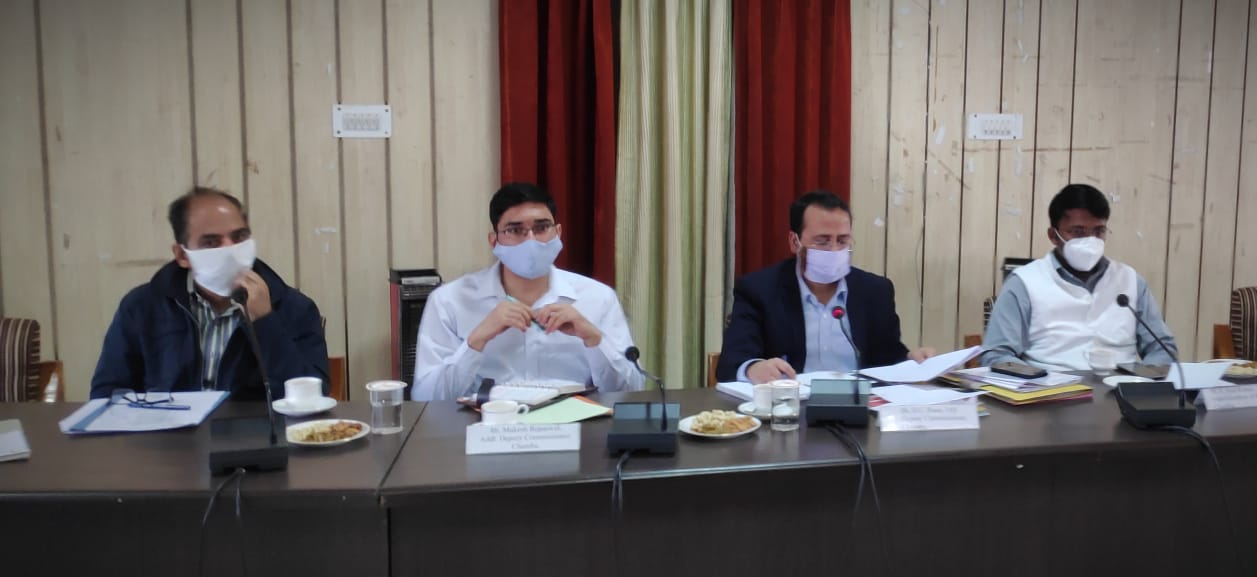 Chamba, October 27-
Deputy Commissioner DC Rana said that local bodies in the district should ensure that all environmental protection works are carried out on an effective basis. He said that the norms and rules set by the National Green Tribunal should be strictly followed. The Deputy Commissioner was speaking while presiding over the meeting organized to review the District Environmental Management Plan at Bachat Bhawan Chamba today.
The Deputy Commissioner, while emphasizing the collection of wasted packaging multilayer poly material to the authorities of the local body, said that there is a provision to purchase these materials by the Public Works Department. He also issued instructions to the officers of the Municipal Council Dalhousie and Chamba and the City Council Chuwadi to make the sales center functional again.
In order to effectively work towards solid waste management, he asked the officials of the Pollution Control Board to form WhatsApp groups of all local bodies in the district.
To work effectively on the disposal of old garbage waste at various waste disposal locations in the district, the Deputy Commissioner issued instructions to the city council officials to take action within the time limit.