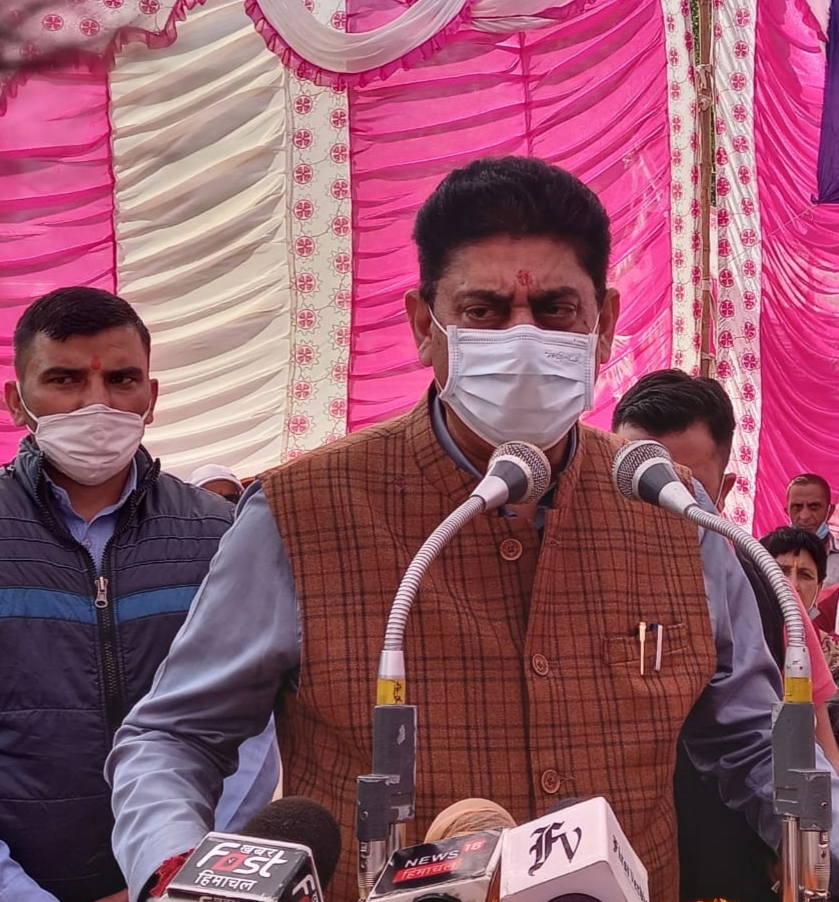 Chamba, October 19 –
Rakesh Pathania, Minster Forest, Youth Services and Sports said that the Indoor Sports Stadium in Chamba will be ready within the next one year and an amount of Rs 10 crore will be spent on its construction while laying the foundation stone of the indoor sports stadium to be built at the Chamba district headquarters today.
He said that in this indoor sports stadium, youth will get the benefit of other indoor sports facilities including basketball, tennis, judo, kabaddi, badminton under one roof.
He said that small gyms will also be built at the Panchayat level in the state so that more and more youths can move towards sports and physical exercise. He said that this will not only provide excellent youth players to the state but will also reduce the youth's tendency towards drug addiction.
He said that all these facilities are being developed through various types of convergence. Avoiding the generation of drug addicts should be one of the biggest priorities. He also said that the state government is fully serious in this direction. This is the reason that today various schemes are being given practical form for the development of sports and sports facilities in the state. Under this action plan, they will be constructed in a prefabricated manner in collaboration with the Sports Authority of India so that sports lovers can get sports facilities in a time bound manner.
The Forest Minister also said that in Chamba district, a land full of natural beauty will be developed through ecotourism so that tourism activities can be expanded in this area while also providing employment opportunities to the local people.
Chamba MLA Pawan Nair said that this Indoor Sports Stadium will give a new direction to the youth of Chamba District. Pawan Nayar also thanked Rakesh Pathania for providing the necessary funds to set up 10 small gyms in Chamba and develop two sports grounds. On this occasion, he said that the expansion of the network of roads in Chamba assembly constituency will establish new dimensions of economic prosperity in the region in the coming time.