'Nishank' to address 1st Batch of ASEAN PhD Fellowship Programme students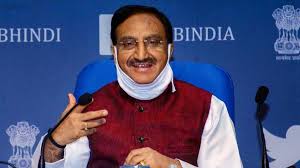 Delhi, Oct. 15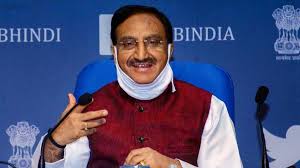 Union Education Minister, Ramesh Pokhriyal 'Nishank' will be addressing the students from various ASEAN nations at the virtual Welcome Meet for the 1st Batch of ASEAN PhD Fellowship Programme on October 16, 2020 at 11 AM. These students have been selected for the prestigious ASEAN PhD Fellowship Programme (APFP) funded by the Government of India. MoS for Education Shri Sanjay Dhotre will be present on this occasion as the Guest of Honour. The Welcome Meet is scheduled on October 16, 2020 at 11 AM.
Ambassadors and Representatives from ASEAN Member States; Secretary, Higher Education, Shri Amit Khare; Secretary (East), MEA, Ms Riva Ganguly Das; ASEAN Coordinators from Respective IITs, Directors of the IITs and the selected students will also grace the occasion with their presence.
The ASEAN PhD Fellowship Programme was announced on 25th January 2018, the eve of India's Republic Day, by Honourable Prime Minister of India Shri Narendra Modi in the presence of leaders of all the ten ASEAN member states.
Under the APFP, 1000 fellowships will be provided exclusively to ASEAN citizens. The APFP is also the largest capacity development programme undertaken by the Government of India for foreign beneficiaries.