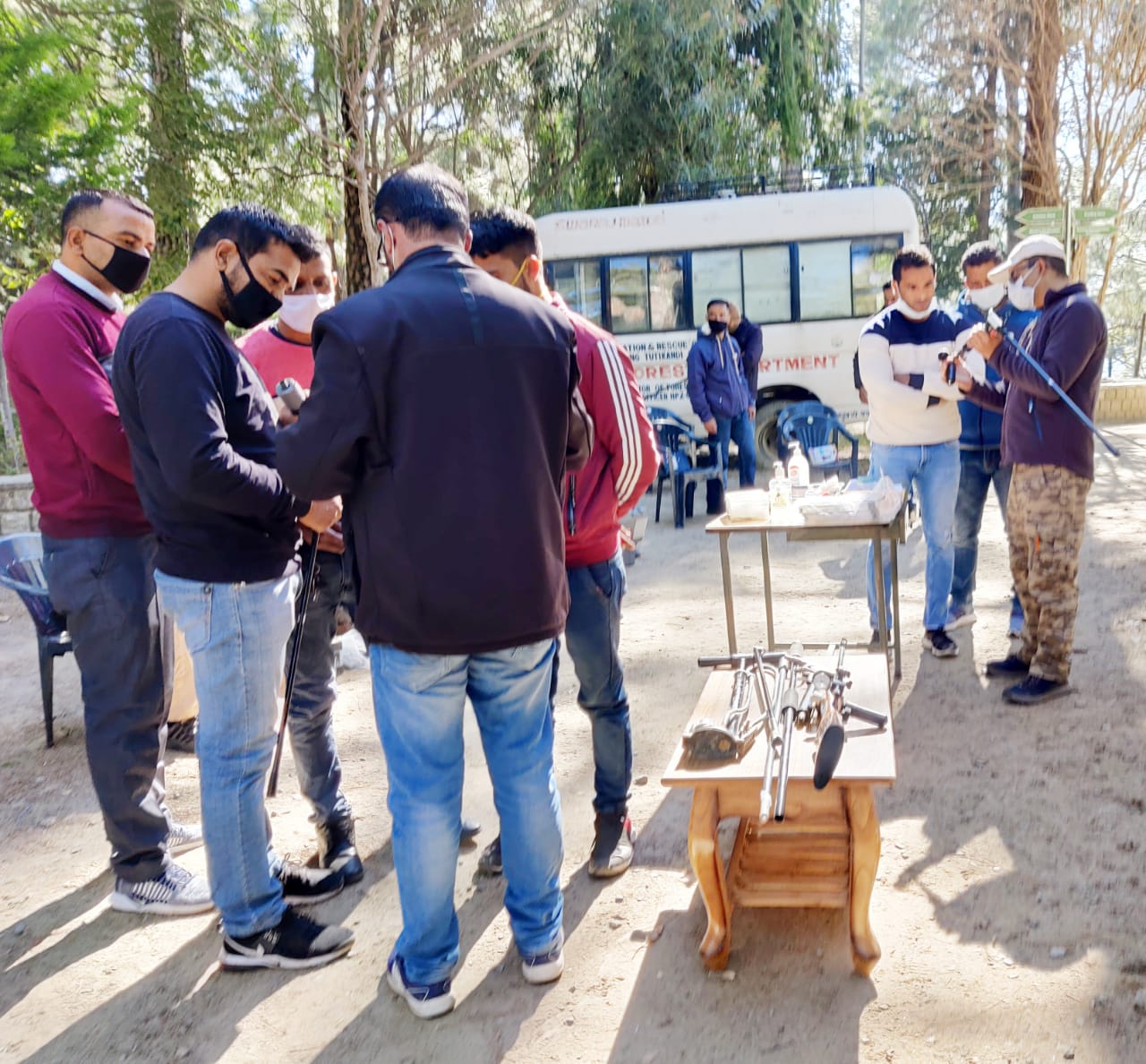 Shimla, Dec. 2 – The Wildlife Division Forest Department organized the first workshop related to tranquillization equipment to deal with human-wildlife conflict.
Today, Chief Executive Officer of Forestry Division Forest Department Anil Thakur inaugurated the workshop organized by Wildlife Board, Shimla to deal with human-wildlife conflict in Tutikandi.
Thakur said that the main objective of this workshop is to make our front line staff (forest guards) aware of tranquillization equipment and be conscious of using it properly to reduce wildlife conflicts in their respective areas. In Himachal Pradesh, there are cases of human-wildlife conflicts in all areas and due to lack of trained staff, the team has to be sent from Shimla all over Himachal Pradesh therefore such workshops is organized to create awareness.
About 16 forest guards from 7 Forest Divisions of Himachal Pradesh Forest Department participated in the workshop.
At the workshop, Dr. Rohit Veterinary Officer briefed all the participants involved in the workshop about the entire process of using tranquillization equipment properly.