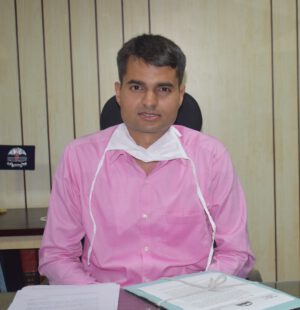 Mandi, 19 November:
Traffic will now remain 'one-way' in Balichowki market under Gohar subdivision of Mandi district. This special traffic system has been implemented in the market with a view to providing relief from long traffic jams, ensuring smooth flow of traffic and protecting people. Regarding this, District Magistrate Mandi Rigveda Thakur has issued a draft notification under section 115 of the Motor Vehicles Act, 1988.
According to the notification, vehicles coming from Banjar towards Balichowki-Kullu-Mandi will be able to pass through the main road via the police post. Vehicles going to Thatta and Pazza will be able to go through the main road. At the same time, vehicles going towards Banjar will be able to go through the vegetable market, main market, Balichowki. This order will not be applicable to emergency vehicles and two-wheelers.
If people have any objection about this traffic system, then they can give their objection in writing to the Deputy Commissioner of Mandi within the next one month. The notification will be finalized after considering the objections received in this period.