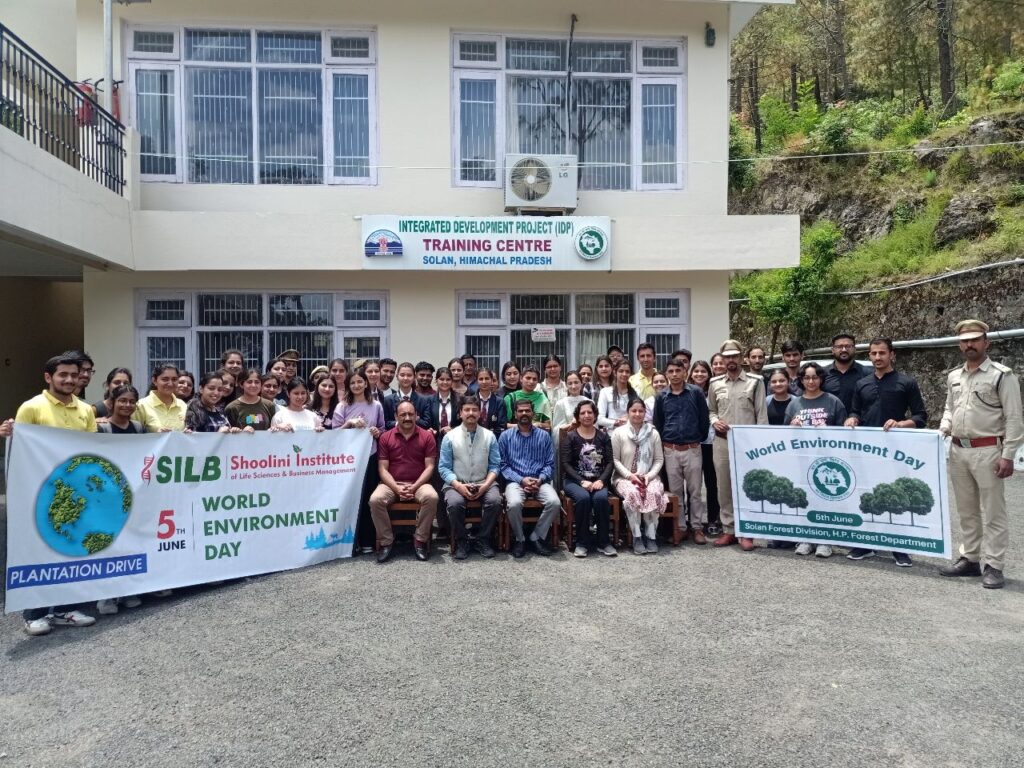 Solan, June 6
World Environment Day was celebrated at SILB with the aim of spreading awareness about preservation of ecology. A tree plantation campaign was undertaken to mark the occasion.
Mrs. Saroj Khosla, Chairperson  SILB, along with the staff and students took a pledge to save the environment and to be more eco-friendly by saying "no to plastic waste'. After the pledge, a cleanliness drive was carried out around the SILB campus.
In addition, a plantation drive was carried out with the help of the Solan Forest Department. The students travelled to Shilli Forest to collect plastic debris and litter. The plantation campaign began with words of encouragement from DCF, Solan, Mr. Kunal Angrish, and IFS. The drive was carried out by SILB students in collaboration with forest department personnel.
CCF, Mr. E. Vikram,IFS, guided the students towards their roles and took the students through their roles and duties in creating a sustainable environment
Dr. Shalini Sharma, Director of the Institute described the day as a great success from the point of view of environmental protection.  She said such efforts, we can definitely make a great contribution to saving the environment.