Upheaval in Electricity Board After Court Orders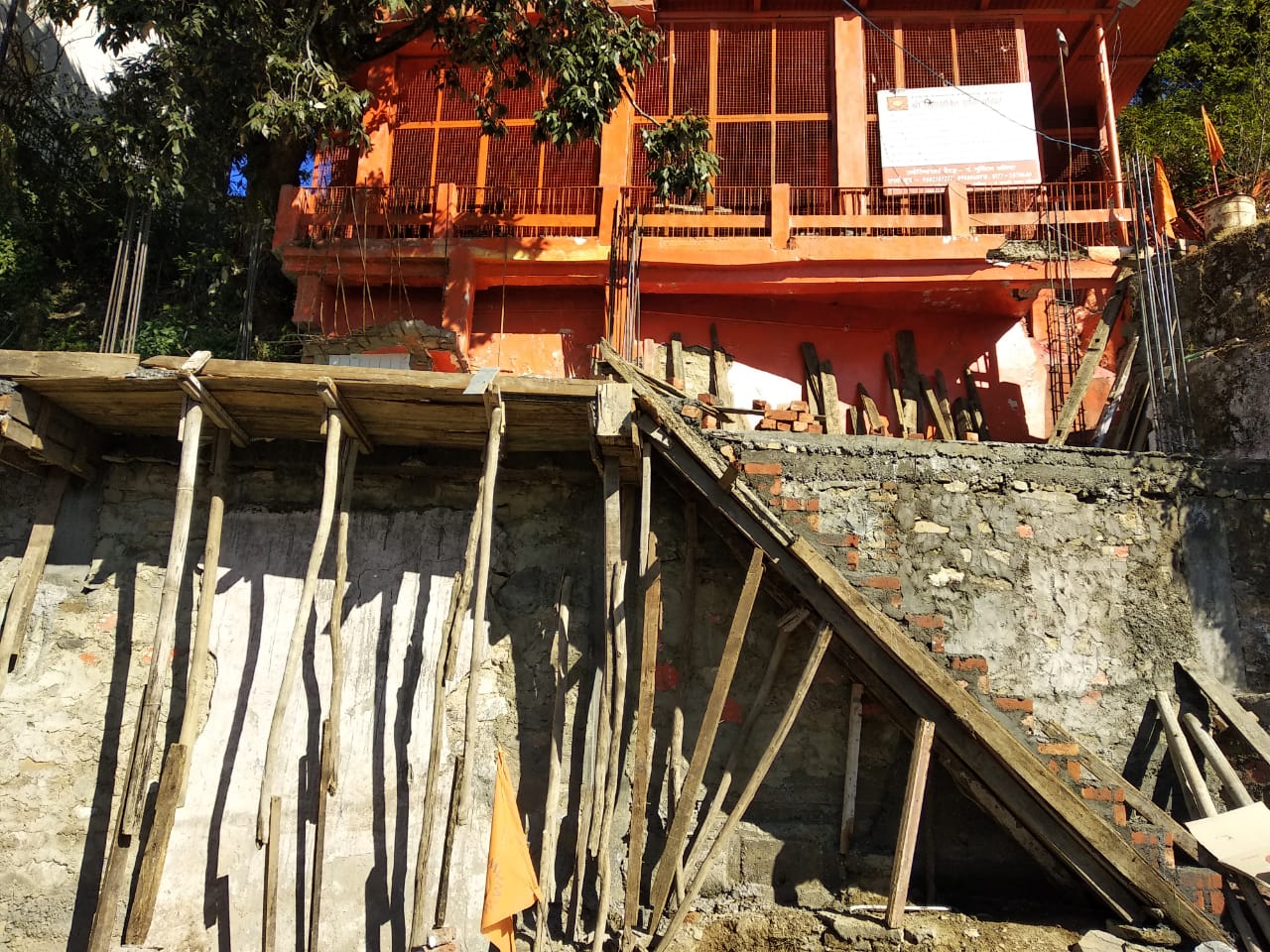 Shimla, December 22 Garima Sharma
In order to take action against the two demolished temples in New Tutu, Shimla, and those who encroached on the land of the Electricity Board, the Electricity Board lodged a police report against some people in a hurry. While the Executive Director Personal took stay on Khasra numbers 63, 67, 68 and 69 from the court, as well as got summons served against five people.
The municipal corporation has passed orders to repeal the illegal occupation. The J.E. along with his team visited the site, surveyed it and took photos. The demolition of the nearly forty-year-old temples, that too for self interest and without any official permission and breaking the retaining wall and having pillars on the government land even after repeated refusals from the MC needs courage. The money used for the purpose has been collected from the devotees of the same temples that have been demolished.
It is worth noting that these people have nothing to do with the temple. There are broken idols in the temple, which none of them thought needed attention. The temple has not been cleaned for many years. They demolished the temples and collect money collected was spent on some construction work.
Now some of them say that the allegations against them are baseless. They have done everything at the behest of the temple committee and the head, secretary, other office bearers and contractor of the temple committee, who are not even named in the court case. Now it has to be seen that will the power department give the names of other people in the list of defendants or not.
The need of the hour today is that the rules and regulations are strictly followed, so that there is neither any loss of government property nor can anyone muster the courage to trespass on the government land. However, if anyone is found involved in such illegal act, then it is only appropriate to punish them. By doing so, even people will hesitate in committing crimes. It remains to be seen as to when the Electricity Board would name other defendants in the case.