Kullu Oct. Himachal Tonite Bureau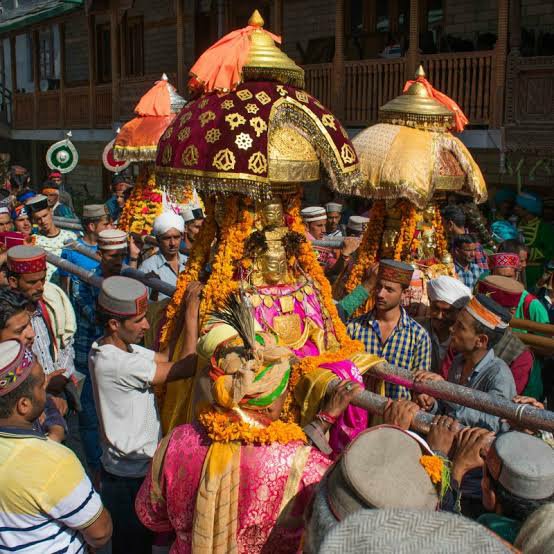 While the normality in lives of people seems to be a far fetched dream, the festival season has also bore the brunt of the current Corona kaal. Kullu Dussehra has always been a festival which is not only very close to the Himachalis but is also gathers accolades across the world. But first time in the history of our state only a handful of deities will be allowed at the Dhalpur Ground as against more than 200 deities which were worshiped at this time every year.
The much awaited festival is going to take place from October 25 to 31 will have only the traditional ritualistic ceremonies. In accordance to the SOP's issued by the State Government, it has been jointly decided by the Dussehra Committee that a total of seven deities namely: Devta Bijli Mahadev of Kharahal Valley, Mata Hidimba of Manali, Mata TripuraSundari of Naggar, Devta Jamlu of Peej, Devta Adi Brahma of Khokhan, Devta Lakshmi Narayan of Sainj and Devta Bir Nath of Dhalpur will participate in the 'Rath Yatra' and attend the dussehra funtion.
The kardar of every deity is also expected to submit a list of people accompanying the deity well before 23 Oct, 2020 so that the health authorities can take samples for Corona testing. Also only 200 people including the devotees, having negative COVID-19 report would be allowed to participate in the 'Rath Yatra'. No one would be allowed to touch the idols and everyone present would be mandated to wear masks, hand gloves and maintain social distancing norms.