JUIT Environment Club Celebrates World Ozone Day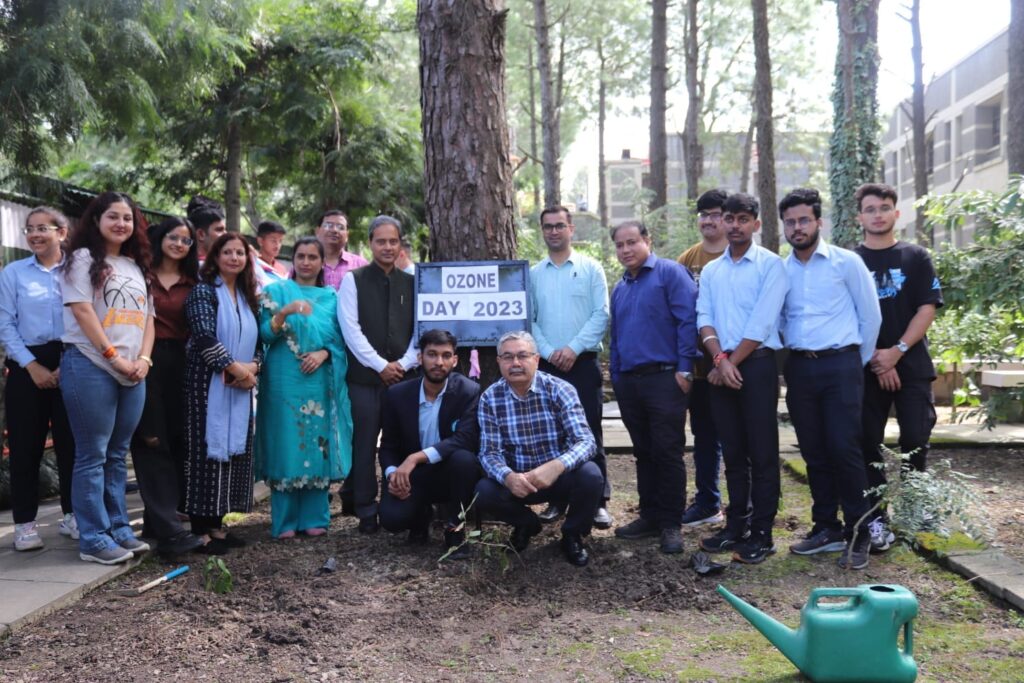 17 September 2023
Jaypee University, known for its commitment to environmental awareness and sustainability, marked World Ozone Day with great fervor. The celebration was orchestrated by the Environment, Ecology, and Health Club, a vital part of the JUIT Youth Club (JYC). Over 60 enthusiastic students joined in to commemorate this significant event.
The day's activities were diverse and engaging, with a primary focus on raising awareness about ozone depletion and its impact on the environment. Among the notable activities were a plantation drive, poster competition, and poetry recitals, all aimed at instilling a sense of responsibility towards our fragile environment.
The event was graced by the presence of distinguished guests, including the esteemed Vice-Chancellor of JUIT, Prof. R.K. Sharma, and Heads of Departments, Prof. P. B. Barman and Prof. Sudhir Syal. Their participation added prestige to the occasion and served as an inspiration to the students.
During their addresses, these dignitaries emphasized the importance of collective efforts in protecting the environment. They encouraged the students to actively reduce the use of ozone-depleting substances and to spearhead the development of innovative technologies that can contribute to halting ozone depletion.
The event's success was attributed to the diligent coordination of faculty members, namely, Dr. Poonam Sharma and Dr. Ashok Kumar Nadda, along with the dedicated student coordinator, Mr. Divyansh Goel.
World Ozone Day serves as a poignant reminder of our responsibility towards safeguarding our planet. Jaypee University's celebration not only educated young minds but also ignited a passion for environmental protection, paving the way for a more sustainable future.