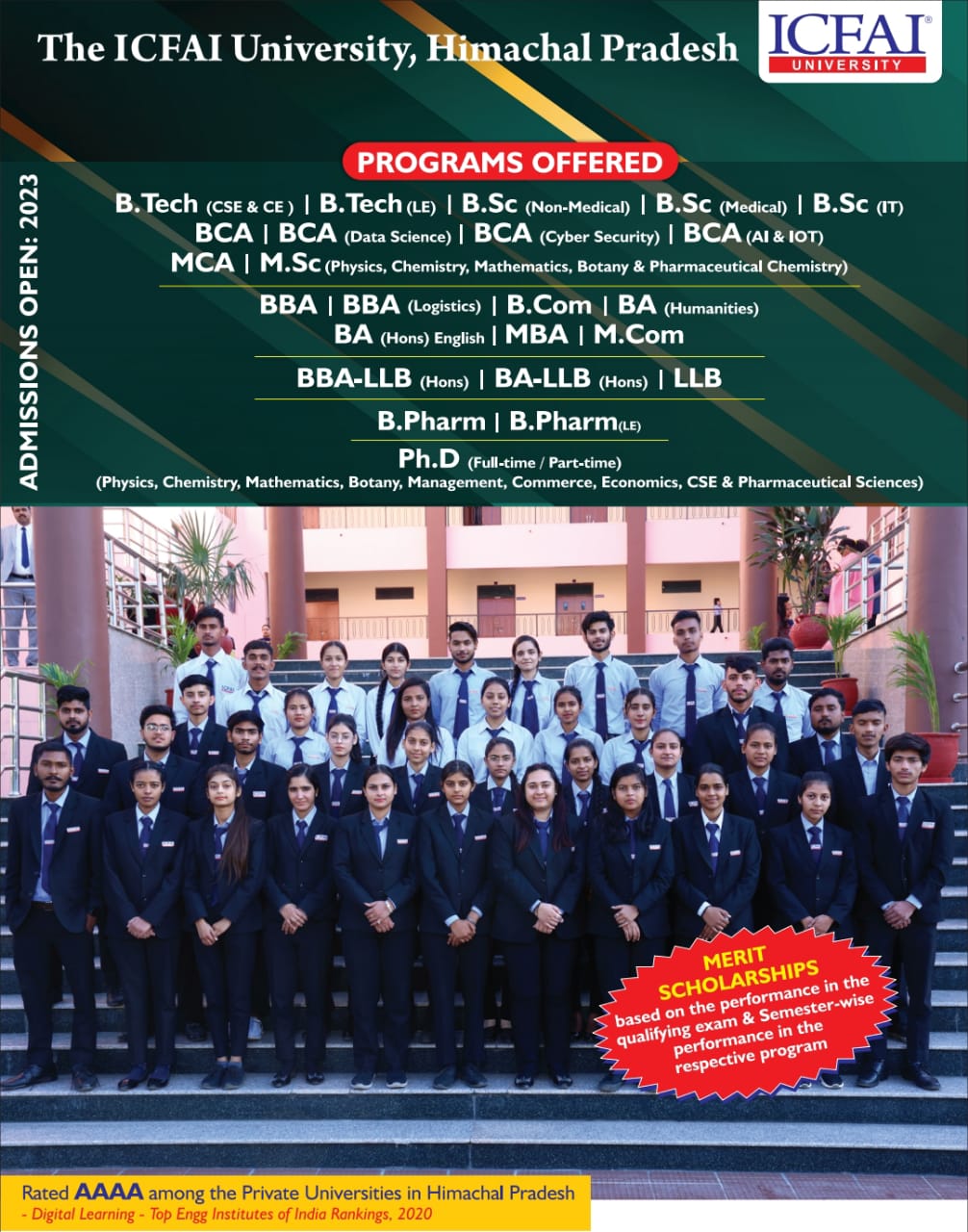 ICFAI University of Himachal Pradesh has invited online applications from students for undergraduate courses for the academic year 2023-24. Candidates can apply for UG courses till July 29, 2023.
Keshav Sharma Vice Chancellor of ICFAI said " Our university is focusing on using a holistic approach so every student can stand anywhere and everywhere in their life. The ICFAI society presently runs 11 universities,09 business schools, and 07 law schools across the country."
"The university offers undergraduate programs such as BTech, BBA, BA (Hons.) B. Pharmacy, BBA, B.Sc, LLB (Hons.), BA LLB (Hons.), BCom (Hons.), and BBA-MBA Integrated. The eligibility criteria for admission to undergraduate programs require successful completion of Class 12 or equivalent, as well as meeting the university admissions criteria mentioned on the website https://www.iuhimachal.edu.in/ ", Sharma Said and added that ICFAI offers up to 100% UG scholarships to meritorious students.
As we are commencing the new academic year, we at ICFAI reaffirm our unwavering commitment to cultivating a transformative learning environment that unlocks the true potential of every student. Our goal is to bridge the gap in education by providing a world-class teaching, learning, and research environment that fosters innovation and collaboration, he added.
ICFAI University brings together outstanding academics, industry professionals, experienced researchers, and the latest facilities to deliver a hands-on and interdisciplinary learning experience. The university is a UGC-recognized university in India, set up in 2011 and provides 100 percent placement to its students in well-reputed companies.