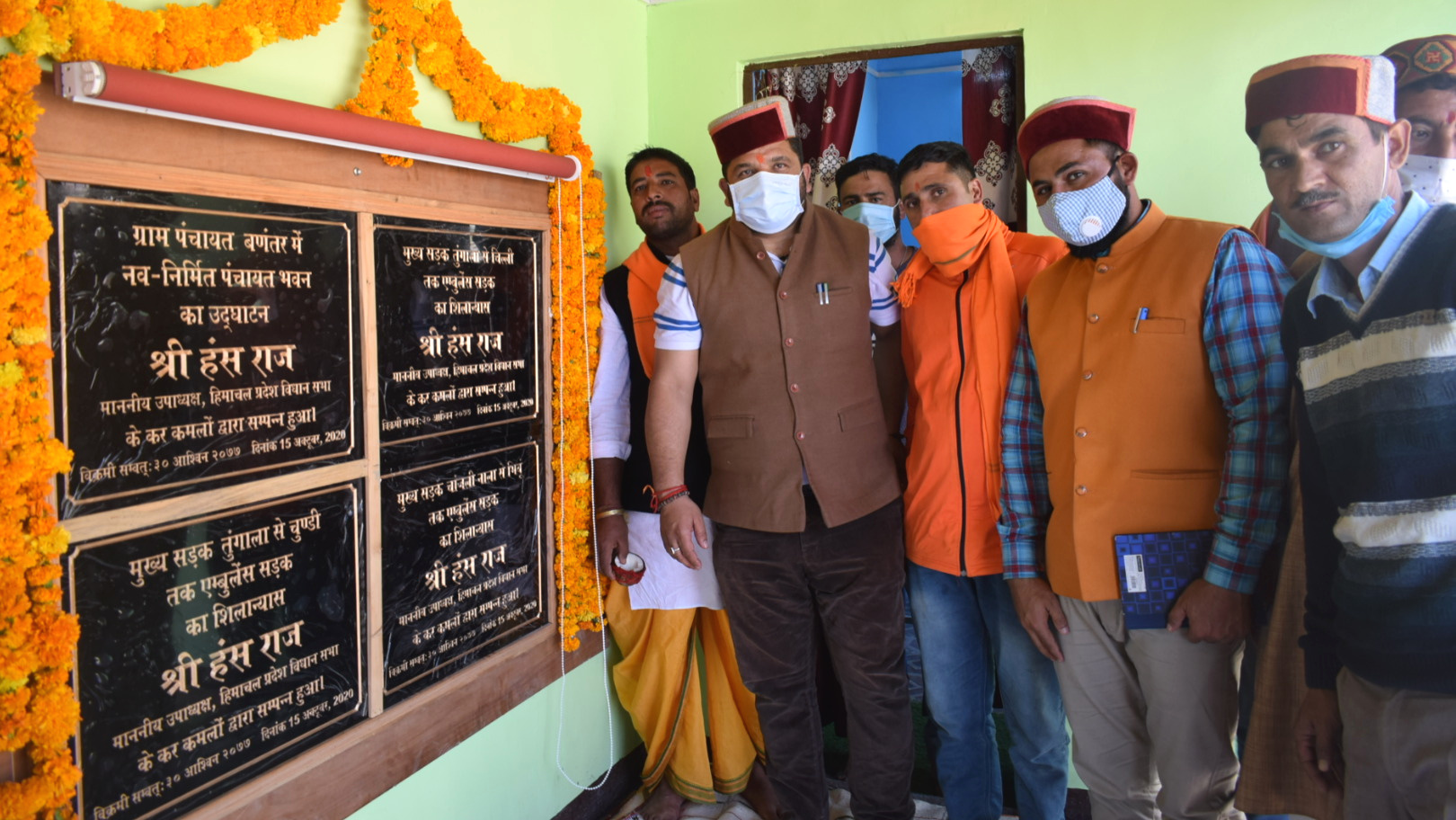 First installment of Rs 10 lakh released under Prime Minister Adarsh ​​Gram Yojana
 Chundi village will soon get road facility
Chamba, (Teesa) 15 October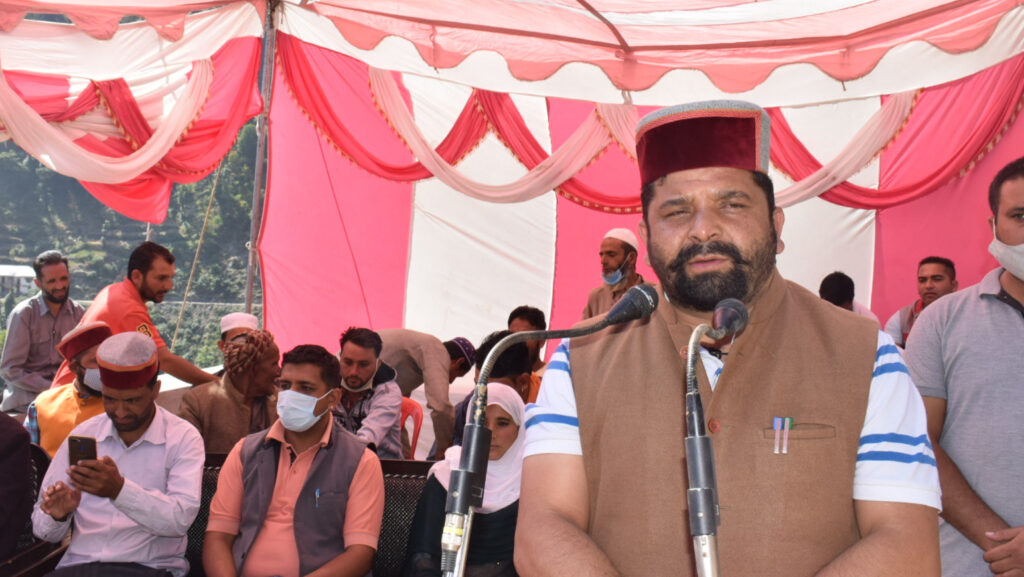 Vidhan Sabha Deputy Speaker Hansraj said that the construction works of the under-construction drinking water scheme for five gram panchayats of Himgiri region will be completed soon while addressing the public meeting held in Sandaruni village on the occasion of the inauguration of the newly constructed Panchayat Bhawan Vanatar at a cost of Rs 12 lakh here today.
Hansraj said that the work of drinking water scheme under construction with a combination of ten different schemes for Gram Panchayat Himgiri, Vanantar, Chieh, Pangei is in the final stage. He informed that this drinking water scheme will be launched within the next four months and with the smooth implementation of this scheme, uninterrupted drinking water supply will be available to about 9500 population of the area.
He also said that the tender process for the construction of the proposed drinking water scheme for Gram Panchayat Oil at a cost of 90 lakh rupees has been completed. Construction work will be started soon.
The ambitious Pradhan Mantri Adarsh ​​Gram Yojana of the Government of India, Satyas, Shatneva of Churah Assembly constituency and Chihi village is also included.
The scheme covers drinking water, sanitation, education, health, nutrition, social security, rural roads, housing, electricity, clean fuel, agricultural practices, financial inclusion and digitization works with the objective of providing basic amenities to the people.
He said that for the successful implementation of this scheme, an amount of ten lakh rupees has been released as the first installment.
Earlier he inaugurated the newly formed Gram Panchayat Bhalori and also laid the foundation stone of ambulance road from Tungagala to Chilli and Chanjali Nala to Bhihu and main road Chundi.
During the public meeting held in Qila Nuran village of the newly formed Gram Panchayat Bhalodi, he also announced an amount of ten lakh rupees for the construction of the Panchayat building. On the demand of the local people, the State Secondary School Khangu was also assured to be upgraded to the High School.
Hansraj also asked the horticulture department to chalk out an action plan to start cluster-based schemes in this area in view of the immense potential of horticulture. He also called upon the local youth to cooperate with the department for forest protection and promotion works.