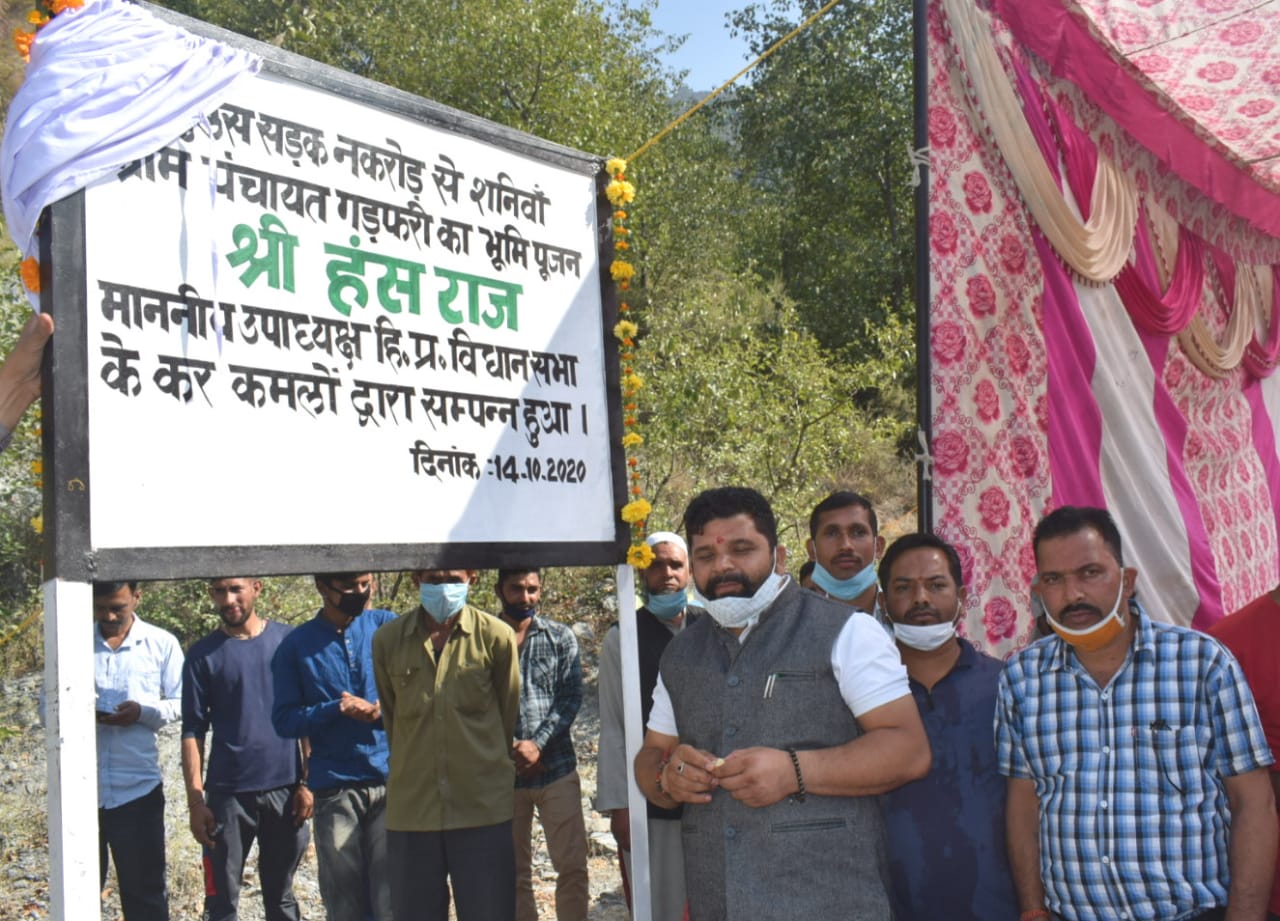 Teesa (Chamba), October 14 –
Churah Valley had been a victim of political exploitation during the past decades, said the Legislative Assembly Deputy Speaker Hansraj here today, while addressing the people during his visit to Churah subdivision, where he visited various gram panchayats. During his visit he laid the foundation stones and inaugurated many development schemes and facilities.
He said that the departmental offices and institutes approved for this area were shifted out of the Legislative Assembly and because of it the residents of the valley did not get the benefit of developmental activities and basic facilities.
Thanking Chief Minister Jairam Thakur, Hansraj said that not only these institutions and offices were reopened by the state government in Churah Assembly constituency but also new institutes and offices have been opened.
He further informed that the land has been selected for the building of Primary Health Center, Nakarod, and now the foundation stone will be laid soon so that construction work can begin.
He also performed bhoomi pujan for the construction of Karatot-Chaloi connectivity road from Saramadhu in the newly formed Bihali Panchayat. He also provided Fixed Deposit Receipts (FDRs) to 60 beneficiaries of Jungera and Khajua panchayats under Beti Hai Anmol Yojana, saying that the overall upliftment and welfare of girls are among the biggest priorities for the state government.
He laid the foundation stone of the contact road to be constructed from Nakarod to Shanewan village of Gram Panchayat Ghadfari.
He also inaugurated the Ayurvedic Health Center in the newly formed Gram Panchayat Bihali, newly constructed 25 feet long Madiog bridge with an amount of Rs 10 lakh under the MNREGA Convergence.