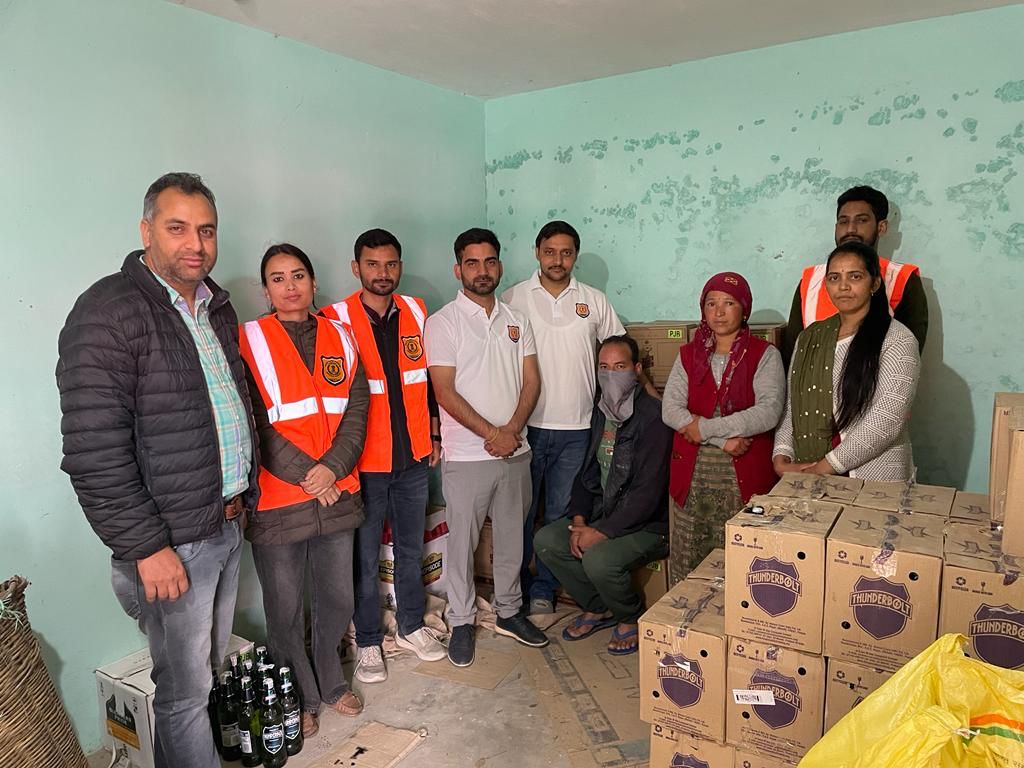 Excise Commissioner, Yunus said here today that the State Tax and Excise Department has seized 8 lakh milliliters of illegal English and country liquor being smuggled in the state in the last few days in Kullu, Mandi, Baddi, Solan and Nurpur districts.
The teams under Police district Nurpur, conducted joint raids in Ulehariyan Khanpur, Basantpur, Gagwal, Barota and Thakurdwara and 30000 liters of raw liquor (Lahan) was seized and destroyed. In addition, 10 liters of Lahan was seized from Bhulpur Ulehariyan and an FIR was registered against the accused in Thakurdwara Police under Himachal Pradesh Excise Act 2011.
Acting on specific information, Assistant Commissioner, Kullu inspected a suspected premises located on Banogi-Kullu Beasar Road and seized a total of 588 bottles of English liquor and 369 bottles of Beer which were for sale only in Punjab. A case under section 39 has been registered at Police Station Kullu. Apart from this, 148 bottles have been seized in other districts and cases have been registered under the Excise Act, 2011.
In this context, other districts have also been instructed by the Commissioner to take strict action against the sale of illegal liquor. The Excise Department will continue to take such action in future on the manufacture and trade of illegal liquor. Departmental officers have been ordered to take strict action against persons involved in illegal activities under the Excise Act.