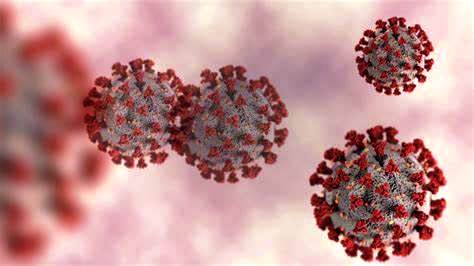 Shimla, Dec. 8 – As many as total of 7298 active teams comprising of officials of different departments, district administration are ensuring door to door data collection about health parameters of the people under 'Him Suraksha Abhiyan'. If any symptom found in any person, samples are being collected for further investigation and are helping in providing them better health services. This was stated by the Secretary Health Amitabh Awasthi here today.
This campaign launched by the Chief Minister Jai Ram Thakur on 24th November would run till 27th December 2020 throughout the State in collaboration with Ayurveda, Women and Child Development, Panchayati Raj Departments and District administration. He said that under this campaign, door-to-door information about all the symptoms will be collected for the diseases like COVID-19, tuberculosis, leprosy, sugar and high blood pressure etc. As many as 21,54,952 persons have been screened for different diseases under this campaign.
He said that 1,23,058 persons in district Bilaspur, 1,52,480 in Chamba, 1,86,825 in Hamirpur, 4,87,758 in Kangra, 18,313 in Kinnaur, 1,61,723 in Kullu, 5,943 in Lahaul & Spiti, 3,69,730 in Mandi, 1,46,761 in Shimla, 1,37,907 in Sirmour, 1,98,892 in Solan and 1,65,562 in Una had been screened till date, which is 29 percent population of the State.
He said that a total of 29,135 persons were identified as presumptive for Covid, 8,476 persons presumptive for tuberculosis and 688 persons presumptive for leprosy and all the districts were directed for immediate sampling of presumptive persons for Covid, tuberculosis and leprosy. He said that the review of campaign and video conference was also done today.
He said that all possible steps are being taken to stop spread of Corona virus in the State. He said that the 'Him Suraksha Abhiyan' launched by Chief Minister Jai Ram Thakur was being run throughout the State to sensitize the people regarding Covid-19 pandemic and to collect information regarding symptoms of diseases like TB, Leprosy, sugar, high blood pressure etc. by door to door campaign. He said that the officers have been deputed in the districts to monitor the campaign regularly.
Health Secretary said that awareness about the Covid appropriate behavior, like-personal hygiene, social distancing and wearing mask was also being communicated to people of the State besides awareness to inculcate health seeking behaviour so that the person with any health problem might seek doctor's advice immediately.
He said that dedicated vehicles would be provided in identified Community Health Centres to transport the Covid-19 patients under home isolation to health institutions. These vehicles would be fitted with a fiber glass to separate the driver cabin from the rear seat. In addition to this, as many as 30 ambulances have been added from the districts to supplement the emergency services. He said that walk in Kiosk have been placed in few places of the State to collect the samples of the people.
Amitabh Awasthi said that the State had already been ranked as the best State in the country in effective implementation of TB eradication programme for the year 2019 and Himachal Pradesh was leading other big states in Tuberculosis Notification Rate.