Enhanced precautionary measures at Delhi Airport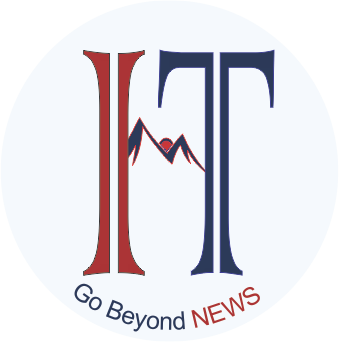 Delhi, Dec. 15 – The winter season has begun and fog has started to ascend in the national capital of India. With COVID-19 pandemic still around, GMR led Delhi International Airport Limited (DIAL) is geared up to combat fog, while ensuring precautionary measures at the airport.
At Indira Gandhi International Airport, three runways (runway 11, 29 and 28) are equipped with the instrument landing system. Taxiways, aircraft stands and all other requirements are installed to meet CAT III B operation. A CAT III B compliant infrastructure allows aircraft
to land with a minimum visibility of 50 meters. At IGI airport an aircraft can take off with a visibility of 125 meters. This is as per the best international standards as applied at airports around the world.
IGI Airport utilizes Airport – Collaborative Decision Making (A-CDM) in coordination with the airlines, air traffic control and India Meteorological Department. This improves management of the low visibility situations and improves recovery by minimizing congestion on the airfield.
Passenger throughput is continuously increasing at Delhi Airport. Since the commercial operations resumed, Delhi Airport handled 16,000 domestic passengers on May 25. Currently it is handling 83,000 passengers per day.
In view of the pandemic situation, at present, Terminal 3 is handling 18 flights and Terminal 2 is handling 9 flights per hour. This in conjunction with other safety measures in place already would provide a safe environment to the flyers.
DIAL is abiding by all social distancing protocols and progressively increasing terminal capacity (T2 and T3 already re-commissioned; plans to re-commission T1) to meet the growing passenger throughput at IGI Airport.
Alongside, Delhi Airport's website www.newdelhiairport.in and social media handles on Facebook as https://www.facebook.com/DelhiAirport, Twitter handle as @DelhiAirport, Instagram as @delhiairport will also continue to assist flyers 24×7 to ensure minimal inconvenience to the passengers.
"We continue to enhance our capabilities to manage operations safely during reduced visibility conditions. This year, with COVID-19 spread across, we are focused on keeping the passengers informed and maintaining a safe operational environment. We have hi-tech social media command centre deployed with cutting-edge technology while working
remotely and a dedicated team to monitor online conversation to assist the passengers with up to date information. The new ATC Tower also is a boon for us which efficiently handles flight operations while the visibility is poor. Also, Delhi Airport's Collaborative Decision Making (DA-CDM) cell, which has representatives of ATC, domestic airlines and DIAL, works for better coordination among all the stakeholders especially during the
reduced visibility periods of fog," said Videh Kumar Jaipuriar, CEO-DIAL.