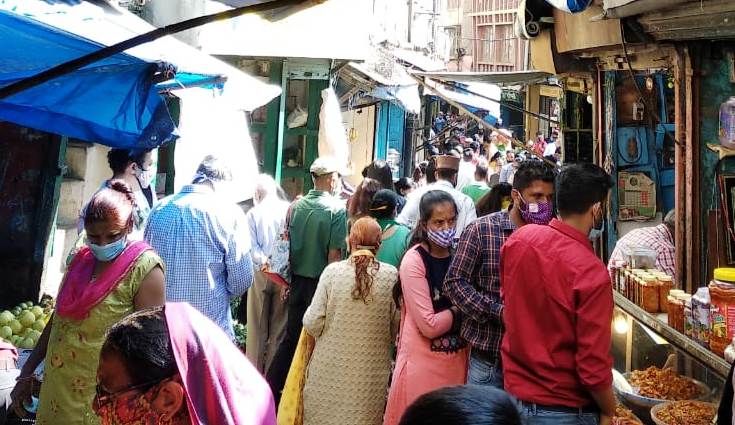 Shimla, Oct 17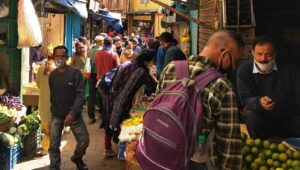 The cases of Covid-19 are continuously increasing throughout the country including Himachal Pradesh. However, it seems that the residents of the capital city Shimla have not learned anything from it. The local sabzi mandi at Shimla is crowded as usual as it used to before the pandemic times. People are freely roaming in the market throwing caution to the wind.
The standard norms of social distancing and covering face issued by the state government are being ignored by many. What is pertinent to note is that the Sadar Police Station of Shimla is just a minute's walk from the market. People are walking in close proximity to one another without any social distancing being followed and police officials are nowhere to be seen.
"The market is crowded throughout the day and it's very risky too in the times of this pandemic, but we have no other option as we have to earn our bread and butter. Each day we are walking on the edge of a knife as so many people come in our contact," shared a shop owner in market.
When it comes to precautions only wearing masks cannot do good for such people as customers touch items all over the shop and there is direct contact between the two people. Sometimes one touches the face or nose just to adjust their mask so there hardly any safety for anyone.