IWC Solan Distributes Sanitary Napkins & Clothes to Needy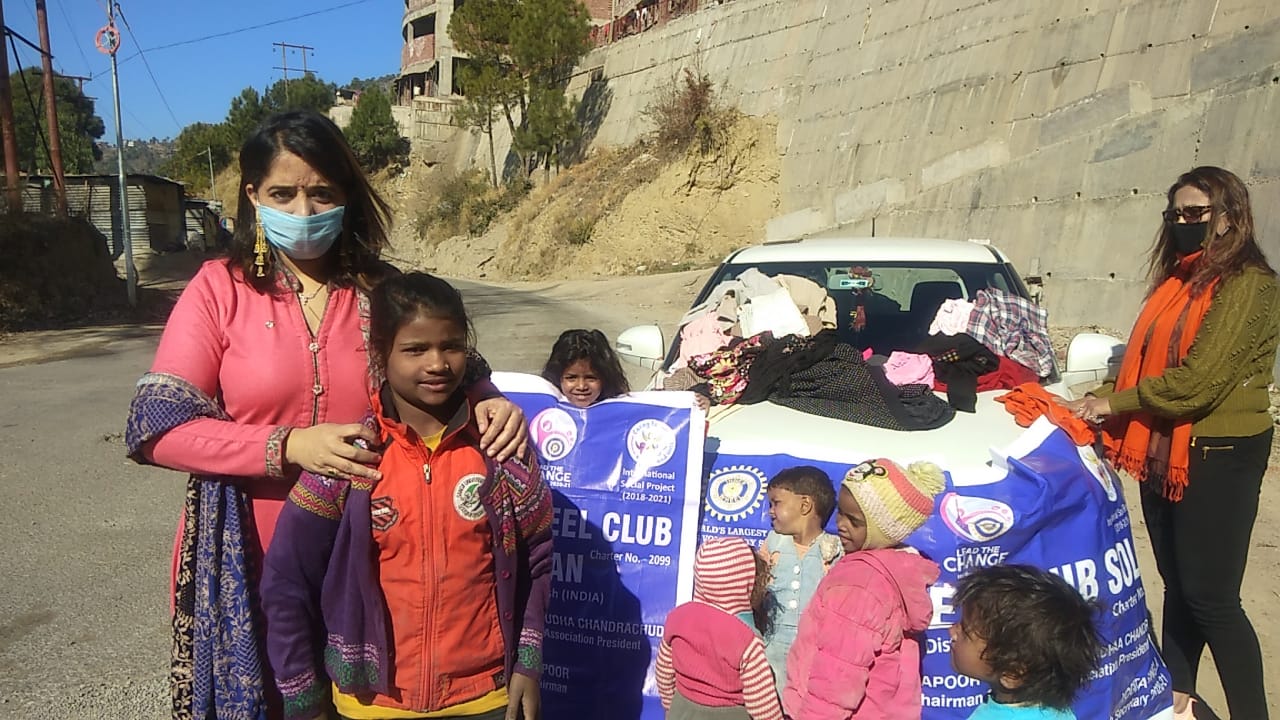 Solan, Dec. 16 – The Inner Wheel Club, Solan distributed the sanitary napkins and clothes to the people. The IWC, Solan President Priyanka Aggarwal distributed warm clothes to the poor children, men, and women.
Besides this, Priyanka Aggarwal also distributed sanitary napkins to girls and women alike in order to be safeguarded from the epidemic.
IWC Solan also celebrated National Minorities Rights day. On this occasion, the members of IWC visited a gurudwara to get accustomed to the Sikh religion and traditions.
The IWC members present on the occasion were the IWC President, Priyanka Aggarwal, the editor, Suman, the Treasurer, Kalpana and Khushboo Bamta. All of them encouraged the people to connect with the Inner Wheel Club.