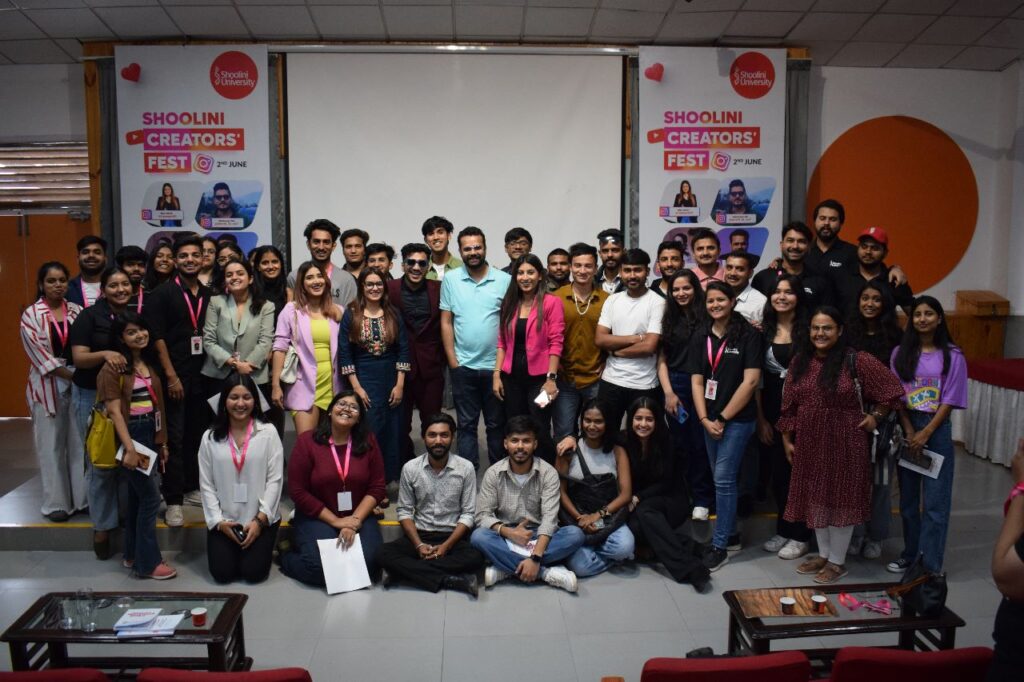 Solan, June 8
Shoolini University hosted a social media influencers' meet at the Shoolini 'Creators' Fest. The event was organised by the university's Communications Team.
The lineup for the event included entrepreneurs, radio jockeys from Radio Mirchi Plus, nutritionists, skill coaches, and tech experts with a strong presence in the media. The festival aimed to introduce students to the unconventional yet promising career choices.
The event was led by Shivansh Garg, an angel investor and mentor and content creator Riya Upreti, CEO and founder of Fobet-A School Psychology.
This 21-year-old created a 7-figure revenue business and shared how one can approach employers, create a portfolio for themselves, and "be dramatically different." Edupreneur and YouTuber Kriti Sharma has a great presence on several platforms and gave away strategies to rope in the audience. Manan Verma, Associate Director at Physicswallah, presented the idea of landing a job at a billion-dollar company.
After blogger and social media influencer Shivani Sharma Singh concluded her talk, Abhimanyu Rai, a radio jockey at Mirchi Plus, along with RJ Manisha and RJ Anmol, took to the stage to share their stories from life and work. The session concluded with Shivansh Garg introducing new and innovative methods of using ChatGPT and earning through artificial intelligence.
Guests also had meaningful interaction with the audience, which included a light chat on the future of content creation, the gradual change in its consumption, more discussions on the potential risks to employment and their solutions, etc. The interaction allowed students to informally share their concerns and imbibe from the influencer's learnings and experiences.
The members of the university's Saksham Dance Club organised a musical evening for the guests.