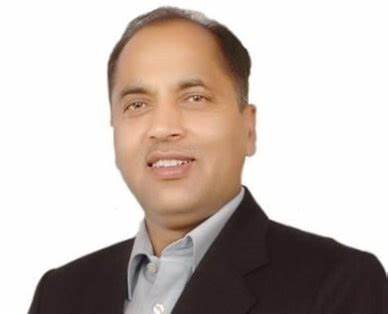 Shimla, Nov. 25
Chief Minister Jai Ram Thakur while holding video conference with Chief Secretary, Secretaries and Deputy Commissioners of the State from Jammu today took stock of the Covid-19 situation in the State and directed the officers to monitor the situation and take corrective measures to combat the pandemic.
Jai Ram Thakur said that the officers must ensure that covid patients get proper treatment and people are motivated to adopt social distancing and use face masks in public places. He said that people must also be encouraged to avoid social gatherings as there was greater chance for spread of the pandemic. He said that covid patients under home isolation must be provided required treatment and their health condition should be monitored regularly.
Chief Minister said that there was no dearth of oxygen and other health inputs and people need not to worry about it. He said that SDMs and BDOs must ensure that proper SOP were followed during social gatherings.
Jai Ram Thakur said that the State Government has launched 'Him Suraksha Abhiyan' to sensitize the people regarding Covid-19 pandemic and to collect information regarding TB, Leprosy, sugar, blood pressure etc. by door to door campaign in the State. This campaign was being launched from 25th November to 27th December, 2020 throughout the State. He urged the people of the State to provide wholehearted support to the health workers by providing them accurate information about their diseases and health parameters.
Chief Minister also directed the officers to make foolproof arrangements for proper maintenance and clearance of roads in the State in wake of ensuing snowfall. He said that adequate arrangements of men and machinery should be made available at strategic points so that people do not face any inconvenience.