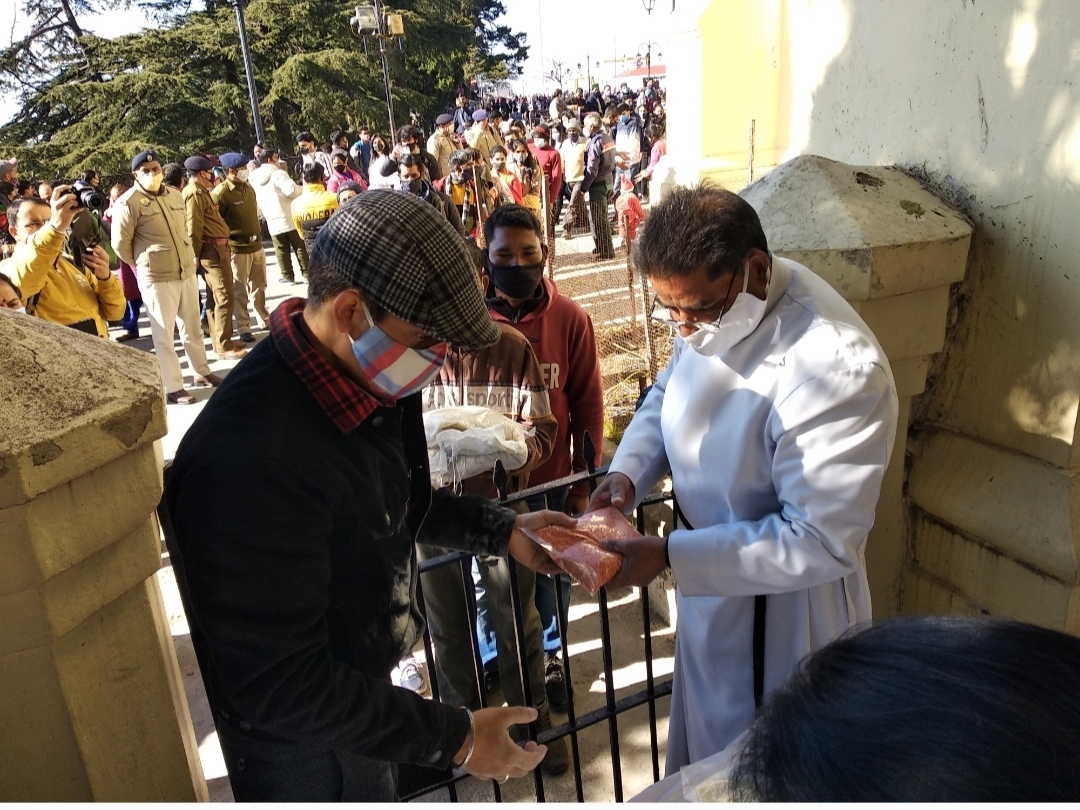 Shimla, 25 Dec. Garima Sharma
Christmas is the festival of harmony and giving. Its true spirit lies in bringing smiles of faces, especially the underprivileged.
Christmas celebrations have always been special in Shimla, as a few years back, the state capital used to witness white Christmas, which added to the excitement and enthusiasm of locals a well as tourists. Special programmes were organized by the Christian community of the town as people from all walks of life enjoyed the festive spirit.
This year due to the Covid -19 pandemic no night mass was organized by The Christ Church- one of the oldest church in Shimla. Although this had disheartened the Christian community of the town as this is the most awaited event of the year for them. However, the spirit of Christmas is not dampened as the community believe in the true essence of Christmas which is bringing happiness in lives of others.
Keeping up with the same spirit, Mohit Chawla, SP Shimla, on behalf of Christ Church distributed free ration to the underprivileged of the society. The management of the church decided that this year in view of the global pandemic and the risks associated with it they won't organize any special prayers and the celebrations would not be held on a large scale.
"This year all the celebrations would be held keeping in mind the social distancing and precautionary norms. The teachings of Christ emphasize on spreading happiness in everyone's life and this is what we should be following," shares Shimona, a local resident.
"Christmas celebrations are incomplete without Santa. So this year we decided to become Santa for those need us. We friends have decided to distribute warm clothes to those who are in need, as the winters of Shimla are really harsh. This is the least we can do for those who are poor and needy," says Neha, a college student.