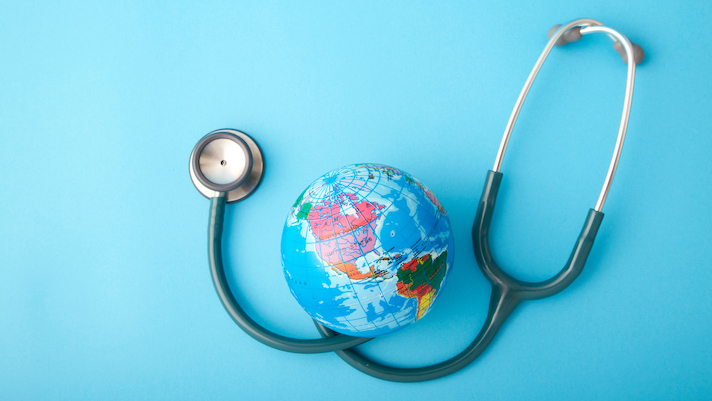 Anaemia is a condition when the blood does not have enough red blood cells, which leads to a reduced flow of oxygen throughout the body. The main cause for anaemia is iron deficiency, and symptoms may include fatigue, shortness of breath, and skin pallor, weakness, dizziness and drowsiness to impaired cognitive development of children and increased morbidity.
There are many causes of anemia, out of which iron deficiency accounts for about 50% of anemia in school children and 80% in children 2-5 yrs of age. The reduction of anemia is one of the important objectives of the POSHAN Abhiyaan launched in March 2018. Complying with the targets of POSHAN Abhiyaan and National Nutrition Strategy set by NITI aayog, the anemia Mukt Bhartat strategy has been designed to reduce prevalence of anemia by 3 % points per year among children, adolescents and women in the reproductive age group between the year 2018 and 2022.
As per AMB score card 21-22 Himachal stands at Rank 3 with 56.9% of IFA coverage and in the year 2022-23 (upto June 2022) Himachal Pradesh stands at 8th Rank in India for IFA coverage with 59.4%.
As per recently released National Family Health Survey-V data, the prevalence of Anaemia (<11.0 g/dl) (%) for among children 6-59 months has increased from 53.7 in NFHS-4 to 55.4 in NFHS-5. At present state is already conducting Test-Treat and talk (T3) camps which are being organized through Health department. IFA syrup is being given to children 6-59 months , IFA pink to the children 5-10 years of age, IFA blue to 11-19 years and IFA Red to Pregnant women.
Keeping in view the increase in Anaemia among children an exclusive state specific Anaemia Screening campaign "Anaemia Mukt Himachal " has been launched by worthy Principal Secretary Health to the Govt. of Himachal Pradesh on 4th October 2022 which will observed till 12th December 2022 during which the approximately 11 lakh children from 6 months to 10 years will be screened through Digital hemoglobinometer by RBSK
teams at schools and Anganwadi Centres (AWC) and Medical Officers at Primary Health Centres (PHC). The children found moderate and severe Anaemia during the campaign
will be given therapeutic dose of IFA syrup and IFA Pink tablet as per age group.
The Anaemia Mukt Himachal is being implemented in all blocks of all the districts. The campaign is being observed in coordination with department of women and child development and Education department. Districts have been distributed posters and
ASHAs with dialogue cards for community interventions. Total children screened till 22.11.22 are 3,45,002 ,Number of AWC and school visited are 14081,Children with Mild Anaemia are 53033, Children with Moderate Anaemia are 87691 and Children with
Severe Anaemia 2247. All the children are being managed as per the guidelines for Anaemia Mukt Himachal.
Language & Culture Dept, HP in Partnership with Keekli Presents: मीमांसा — Children's Literature Festival 2023