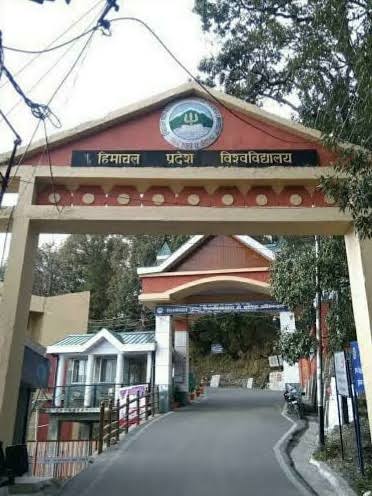 Shimla, September 16, 2023: Himachal Pradesh University has achieved a significant milestone in the realm of urban development research by securing a prestigious research project from the Indian Council of Social Science Research (ICSSR), New Delhi. The research grant, amounting to a substantial INR 13 lakhs, has been designated for a comprehensive evaluation of the Atal Mission for Rejuvenation and Urban Transformation (AMRUT) in specific regions of Himachal Pradesh.
Professor Nitin Vyas, leading the research initiative at the Institute of Vocational Studies, has assembled a team of accomplished academics, including Dr. Joginder Saklani, Dr. Ankush Bhardwaj, and Dr. Priti R Nagal. Their collective expertise spans various disciplines and promises a thorough investigation into AMRUT's impact on urban infrastructure and sustainability.
The primary objective of this six-month project is to scrutinize the implementation and outcomes of AMRUT in key areas, with a particular focus on Shimla and Kullu. These areas encompass critical aspects such as water supply, sewerage systems, stormwater drainage, urban transport, and green initiatives. The team aims to assess the effectiveness of AMRUT in addressing urban challenges and promoting sustainable development. This study is poised to provide invaluable insights into the rejuvenation of water bodies, the efficiency of underground sewerage systems, and urban flood mitigation. Furthermore, it will evaluate provisions for multi-level parking, sidewalks, and non-motorized transport options. The team will also delve into policies and practices aimed at promoting environmental sustainability.
This venture underscores Himachal Pradesh University's commitment to cutting-edge research and holds promise for advancing urban development in the region. The research findings are anticipated to make significant contributions to policy-making and sustainable urban planning in Himachal Pradesh.
Professor Nitin Vyas's leadership and the team's dedication to urban development bode well for a comprehensive and insightful evaluation of the AMRUT initiative in Himachal Pradesh. This research project exemplifies the University's dedication to advancing knowledge and addressing critical urban issues. It is expected to have a far-reaching impact on the future of urban planning and development in Himachal Pradesh.